We make some of Australia's most beautiful places, well… beautiful.
Here at Landscape Solutions, we are a team of landscapers who have been in the business since 1993. First commencing work in Sydney, we soon grew into Brisbane and Melbourne, then officially establishing ourselves in Auckland in 2017. Since 1993, we have seen phenomenal growth in our team and the skills of our people. 
We are specialists in commercial landscaping, offering a complete service from landscape construction to commercial landscape maintenance stages. We also help our clients with their sports turf and golf course management, building work, synthetic surfaces and irrigation management. We are where you go when you need landscaping done well. 
When you work with us, you get awe-inspiring open spaces that contribute to the health and wellbeing of our future generations. You get a property that sends your customers the right message about your business. You get parks that draw the eye with their vibrant annuals, streetscapes that neat and tidy, and large sporting fields that draw a crowd. Our work is vast. And exciting. 
Ready to start your landscaping project?
We'd love to chat about the potential of your next landscaping project.
Talk to one of our commercial landscaping specialists to get started.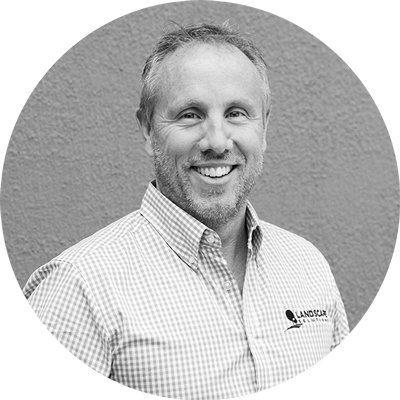 A message from Tim, our Managing Director
The Landscape Solutions story began back in 1993. Since then, I've had the joy of growing a business in an industry that I continue to be so passionate about. It's an absolute pleasure to be able to come to work every day and be surrounded by professional, skilful and dedicated individuals.
We have been extremely fortunate to build and maintain some pretty iconic projects across Australia and New Zealand. This is something I never could have envisaged all those years ago. It's thanks to the passionate people that work so hard day in and day out to deliver and present projects for our loyal clients that we are a success today. 
As we look forward to another chapter of growth and innovation, I would like to thank our team, our subcontractors and suppliers, and of course our clients for entrusting us to build and maintain these great places. We'll continue to set the standard in commercial landscaping services. 
We don't shy away from a challenge
Our commitment to creating great places runs deep, and we've faced some incredibly challenging tasks in our time. 
Take the Ballast Point Park for example. We completed this ground-breaking project while facing an incredibly quick turnaround – and we beat it. In fact, we finished the project six months ahead of schedule. Our client was ecstatic and the public had a wonderful new reserve six months early.
Don't have a blank canvas to work with? That's ok. We're satisfied when our clients are happy. So when our client is stoked about the transformation of his school oval from a local level playing field standard to a world-class surface, we're happy too. This school sports field is now one of the benchmarks for sporting fields in Australia. 
We're a family
We may be a large company but we treat each other like family. We have fun at work in a team environment, and we always produce the best for our customers.  Since the day we first opened our doors, our vision has always been to maintain our humility, embrace opportunities and to look after our people and our customers. 
We are genuinely committed to the success of our customers. It's what we believed in from the start and why we are where we are today. We create great places, with and for great people. 
We've been creating great places since 1993. It's been a blast.
1993
Landscape Solutions first opens its doors, led by a young and ambitious Managing Director Tim Buckle.​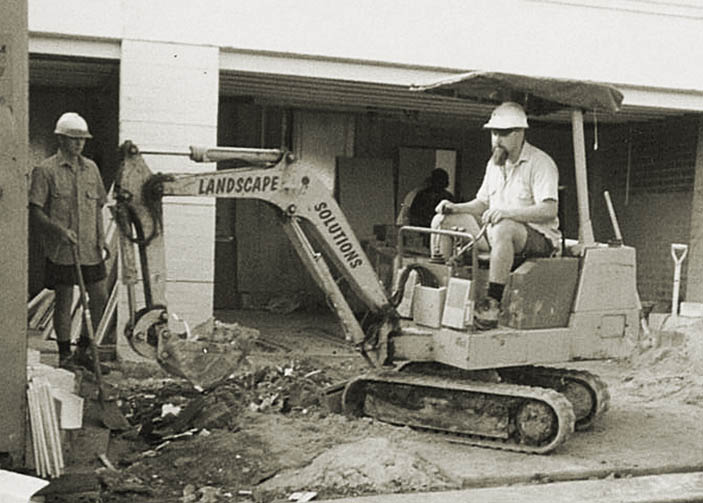 1995
Two years after we start operation, we have 15 employees and a fleet of vehicles. That includes our first Bobcat. ​
2004
We set up shop in Brisbane, Australia. With a number of exciting projects underway, our Queensland team grows quickly.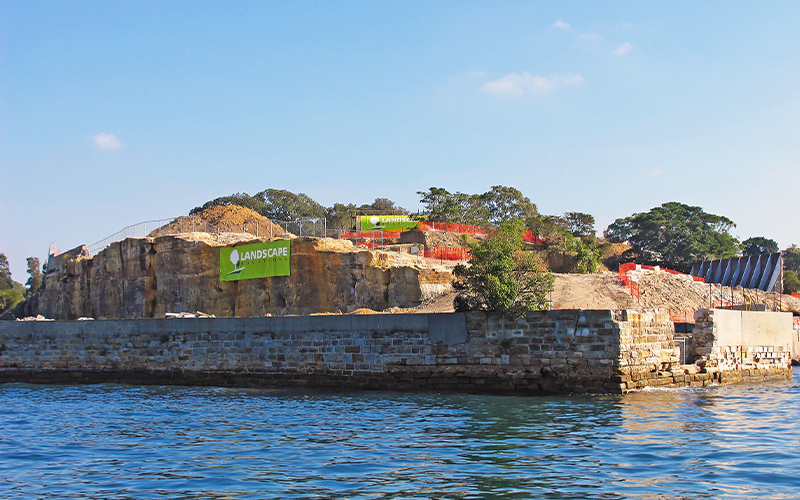 2008
Construction at the iconic Ballast Point Park on Sydney Harbour Foreshore commences. This is a landmark project for us! It later takes home over 15 awards, including two international awards.
2011
We establish an office in Melbourne, Australia.
2013
2013 marks 20 years of successful operations for Landscape Solutions. The year is highlighted by being recognised as the 'Employer of the Year' (NSW Industry Awards) and one of our team also receives the 'Apprentice of the Year' award.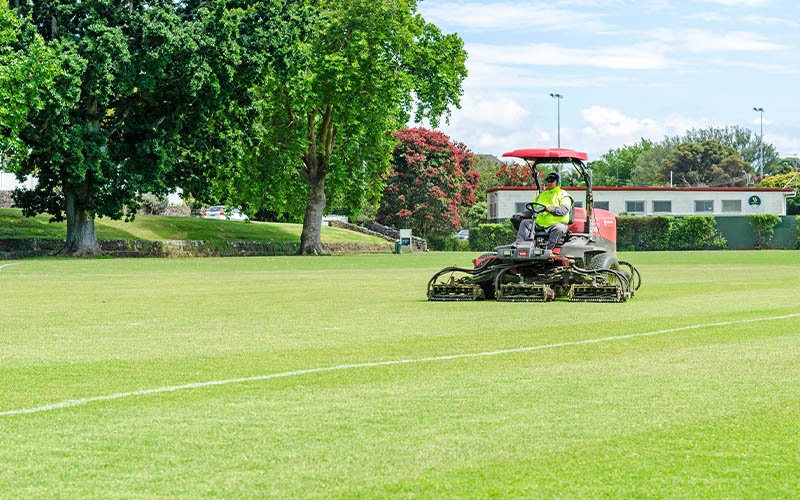 2017
Landscape Solutions crosses the ditch and establishes an office in Auckland, New Zealand. Exciting times ahead!
2018
Landscape Solutions turns 25! We take home the landscaping industry's Apprentice of the Year (Parks & Gardens) award for the second year in a row, a testament to our dedication to our staff and their training.
2019
We launch our new building division, Solutions Contracting.
2020
2020 is a tough year for all of us. Across both our Australian and New Zealand teams, we battled drought, bushfire, floods and of course, the impact of COVID. Thanks to our hardworking and dedicated team, we pull through and continued to deliver for our clients.
2020
After many years of providing course maintenance services for golf clubs, we formed Golf Course Solutions. This is our golf course management division tailored specifically to meet the unique needs of clubs Australia and New Zealand wide.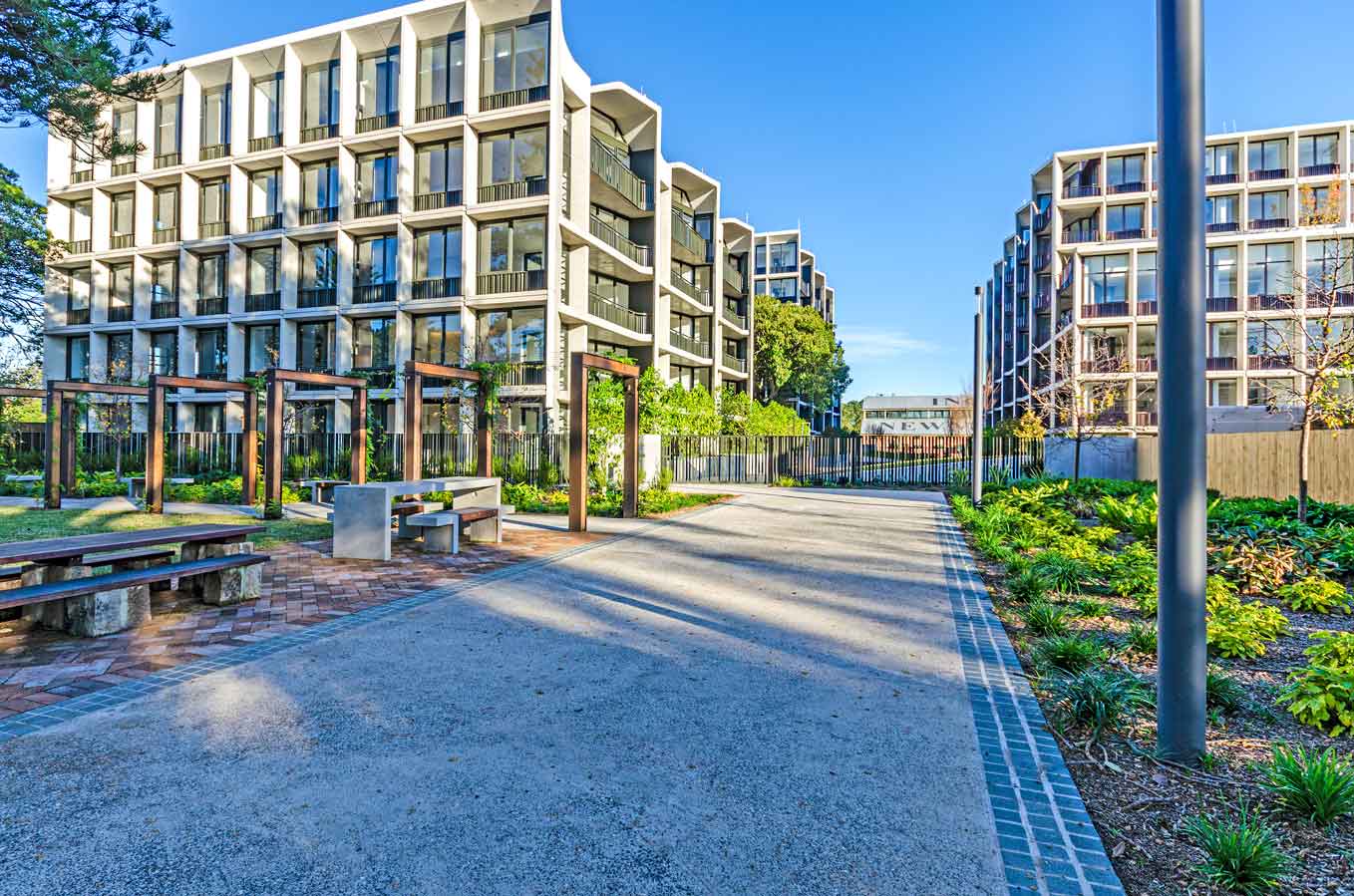 2021
Today Landscape Solutions has over 600 team members, an $18 million minimum investment in plant and equipment, offices in four locations, a $100 million revenue and a fleet with over 280 vehicles.
Hear it from our customers
"Landscape Solutions has always shared our vision to 'Create Great Places'. Landscape Solutions and Lendlease Communities have had a long and prosperous partnership designing and delivering great public spaces for our new communities in both New South Wales and Queensland. Their client centric approach allows us to seek out advice on durability, buildability and high quality workmanship to guide and inform better outcomes for our public open spaces. Most importantly, safety on the worksite and the health and well-being of their staff is always a high priority."
Arthur Ilias
General Manager, Lendlease Communities NSW/ACT
"Landscape Solutions is synonymous with 'Can Do' in the landscape world. Their delivery of excellent built landscapes is entirely due to the creative and responsive participation of the dedicated landscape professionals in their team. We never cease to be amazed at how they always rise to the challenges that projects inevitably throw in the way of progress."
George Gallagher
Director of Landscape Architecture, Tract
"Landscape Solutions has been a dynamic stakeholder in the development work that the Mulpha Group has undertaken within Australia over the past 20+ years. Their commitment to premium quality from the smallest on-site detail to top management service has been second to none. We have found Landscape Solutions to be an evolving business that is constantly looking to innovate and outperform for their customer."
Tim Spencer
Executive General Manager, Mulpha Norwest Pty Limited
It's the people that make us
Here at Landscape Solutions, we recognise that to thrive, we need to have the right team of people working with us. That's why we are so passionate about working with our team to grow their career in the direction they choose. We nurture, mentor, train and encourage, and will continue to do so as long as we operate.
We're incredibly proud of our passionate team and how they have embraced our vision for the landscaping industry. What does that mean for you? A team of knowledgable professionals who are focused on your success. 
Interested in a career with Landscape Solutions? Find out more below.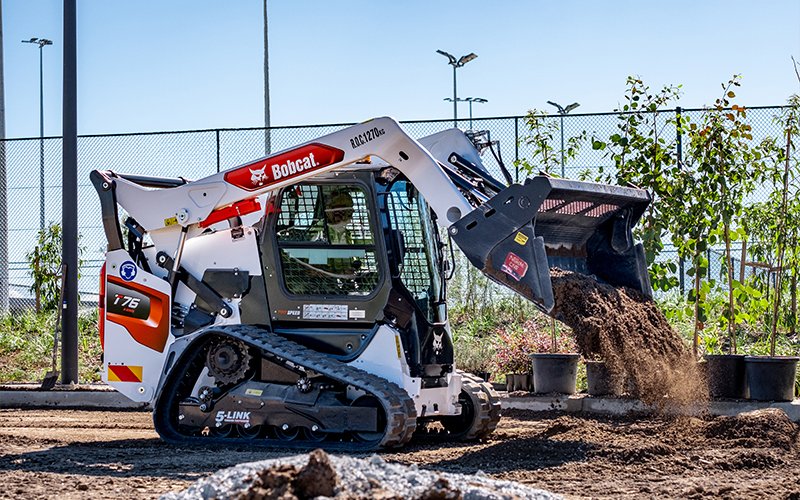 There's no higher priority than the safety of our people, our clients and the public. Everybody has the right to expect to go home at the end of day safely. From our leadership teams to our teams on the ground, we firmly believe that we are all responsible for supporting and promoting our safety values and the need to Just Be Safe.
Our business systems and service models are safeguarded by a third-party accreditation to give you the security of a reliable partner who delivers dependable, superior outcomes. We are currently third-party certified to the following standards:
ISO 45001:2018 – Occupational Health and Safety Management Systems
ISO 14001:2015 – Environmental Management Systems
ISO 9001:2015 – Quality Management Systems
We continue to refine and implement processes to ensure a safer workplace for all. Our stringent training procedures are in place to ensure all team members are aware of our processes, and we hold regular refresher sessions to keep safety top of mind.
A quality delivery for our clients is absolutely crucial in our industry. We make every effort to ensure you receive results of the highest quality, whether you are our client or a member of the public.
Quality assurance is about confidence. You can be confident in our ongoing quality assurance program, and be comfortable in knowing that our staff and subcontractors are all well versed in their collective responsibilities. We don't shy away from difficult conversations and we'll be upfront about any issues that do arise.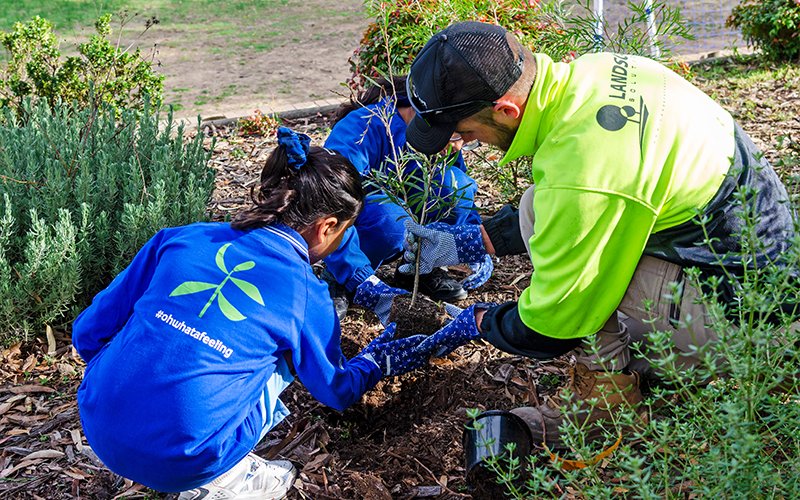 We are at a crucial point when it comes to the health of our natural environment and the future of our planet. This is a cause we care deeply about at Landscape Solutions, and as such take our environmental responsibilities very seriously.
We recognise that our work has a direct impact on the environment and as such are always looking to adopt new and sustainable methods of working. For example, to reduce our environmental footprint we've adopted environmentally-friendly equipment on a number of our sites, and we've implemented where possible steam weed control methods.
Giving back to the community
At Landscape Solutions, our involvement with the community extends beyond our standard day-to-day work. We believe in giving back, whether that's to those less fortunate, for cultural purposes, or in the way of volunteering time and skills to protect our environment. Our aim is to play a role in creating lasting change, and be a positive impact in our communities. Some of the causes we currently support are: