Sports Turf Construction & Maintenance
Sports turf built to withstand all seasons
From laying the groundwork for a beautiful, newly built field of play to maintaining existing pitches of the highest standard, your sports venues can be ready to host matches all year round with the help of our expert sports turf construction and maintenance services.
Maybe your old pitch is calling out for artificial grass installation so your team can play its best atop synthetic turf. Or perhaps you need new grass laid around the wicket area of your cricket grounds, or need to clean up the goalmouth of your football pitch or make your fairways and greens cleaner and ready for stroke play. You might need an ongoing plan to keep your ground watered and thriving from the first bounce to the last siren of the grand final and through the offseason.
We also handle planning and designing surfaces that not only suit your sports, but also the soil and environment in which they're played. And each project is led by a dedicated manager who serves as your convenient, single point of contact for any questions or concerns you have along the way.
Whatever the case, Landscape Solutions can develop and implement a plan that works for your sports turf project.
See how we helped Brothers Rugby Club by finishing a complete turf re-lay in less than three weeks and performing ongoing maintenance to keep their grounds ready for hard-hitting rucks, mauls and scrums year-round.
Landscape Solutions has experience in all facets of sports turf installation and maintenance. You can totally replace your playing surface with a lush new carpet of natural grass or opt for synthetic turf or hybrid grass installation that is more weather-resistant, stands up to wear and tear and can be safer for players.
Sports field and turf maintenance
The ability to cope with increased traffic, lower operating costs and higher player satisfaction – these are just some of the benefits you can expect when Landscape Solutions is overseeing your sports turf maintenance. 
Our sports turf management services mean our clients can avoid the stress of overseeing staff. We combine our professional skills, industry-leading resources and the latest in technology to provide our clients with enduring, high-performance turf surfaces. What does that mean for you? Well it means you'll have quality turf, and more time to stay focused on things like player development and training.
Our experience in sports turf management also means we know exactly what to do when. We'll let you know when any wear and tear in your field means a renovation is needed. And we'll let you know if your irrigation system could do with some improvements. Our sports turf maintenance services will also help you in preparing for Australia's harsh weather extremes, making sure you come out the other side with your turf remaining as healthy as possible.
Learn more about our sports turf management services.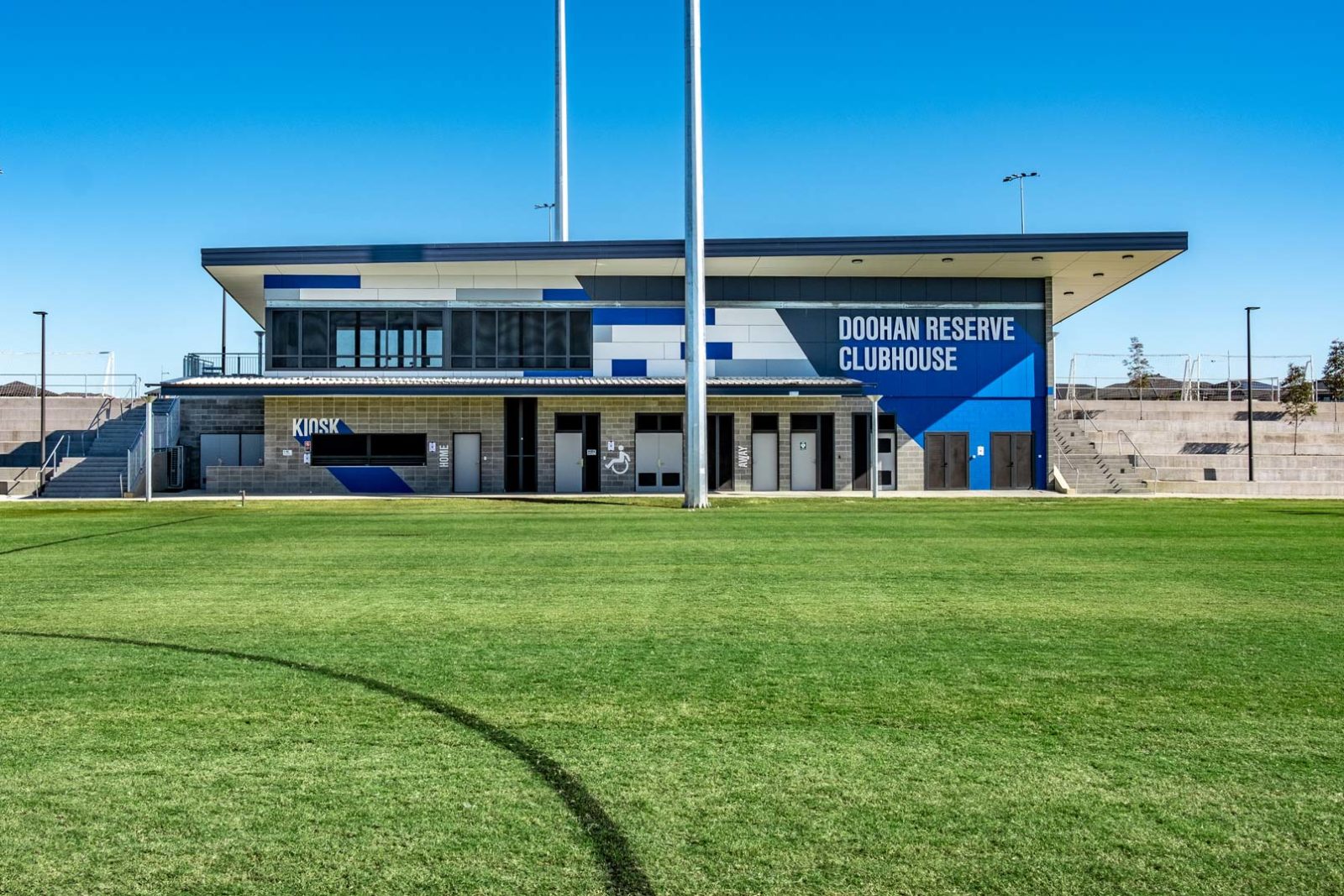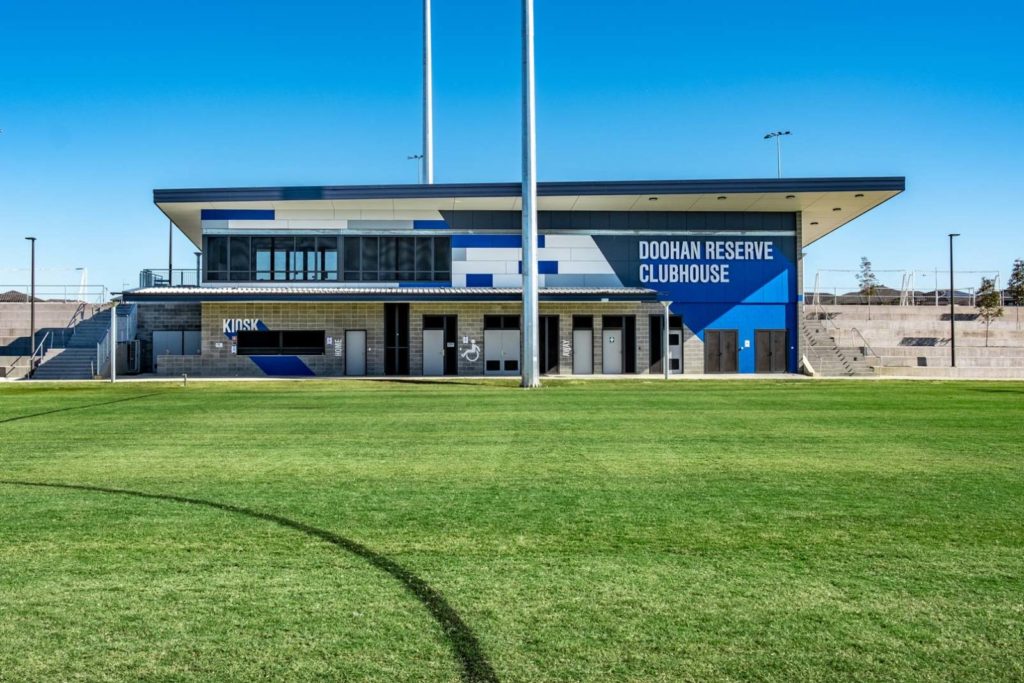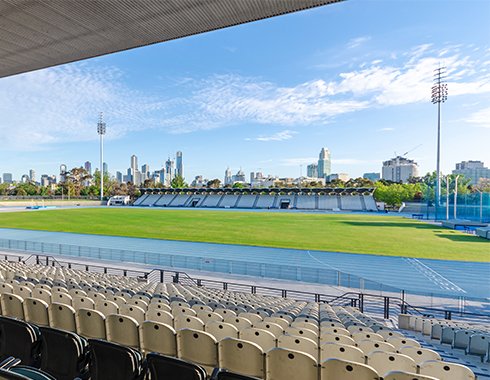 Sports complex landscape maintenance
Perhaps you are responsible for more than a sports field, in fact you look after a whole sporting complex. Well we can help you with that too. Our sports turf management services combined with our maintenance teams means you can engage the one company and have it all taken care of for you. 
We will manage your sports turf and ensure it is always at the quality level you desire. And we'll also make sure the entry to your sports complex makes a horticultural statement. We'll keep those areas surrounding your sporting complex neat and tidy, with trimmed hedges and fresh blooms always ready in time for special events. 
Before commencing your next sports turf project, consider the advantages of engaging one company to take care of everything. We have perfected each stage to provide you with an end-to-end solution, whichever point you're at. 
Planning & Design
In our many years of providing sports turf solutions, we've learnt the best approach is the preventative approach. We will complete our due diligence early on to identify potential issues and ensure they are addressed long before any complications can arise.
Sports Turf Construction
Natural sports turf construction can range from a basic community surface installation to an international standard surface reconstruction. Our unique knowledge and experience in this niche market makes us the perfect partner for your next project. You'll benefit from a tailored works programme, our extensive range of specialist machinery and highly skilled in-house workforce.
Civil Works​
We are the complete package. In addition to your sports turf, we can deliver coordinate, build and deliver your lighting, car parks, amenities blocks, bridges, hydraulics and more. This can often become a complicated stage in the process. With our experience, knowledge, safety procedures and knowledge of Council & Authority guidelines, you can rest assured your sports turf will be set up for success.
Sports Turf Maintenance
The intricacies of sports turf maintenance are best left to the professionals. Whether your surfaces need to meet strict international guidelines, or you can't seem to eliminate the inconsistencies in the surface of your field, we look at key areas that impact surface performance. This includes drainage performance, smoothness of ball roll and bounce, surface levels, weed content, speed of ball roll etc. A maintenance program is developed, encompassing mowing, irrigation, aeration, top dressing, all tailored to suit your budget and schedule.
Total Water Management​
Outdated, unserviced systems are an expense that no environmentally responsible business can afford. Australian weather conditions have long made effective sports field irrigation a challenge. We design, install, maintain and audit so that you get the most benefit from our fully-accredited water management services. Our irrigation team analyse efficiency, any unnecessary waste and suggest new smart-watering technologies (smart controllers, rain sensors, broken pipe detectors etc) where applicable. We'll explain your projected return on investment so that you can evaluate the implementation costs versus the money it will save you down the track.
Hear it from our customers
"The Churchie Grounds have become the envy of everyone who has the privilege of playing sport or spectating here. This is a result of a very proactive style, a willingness to listen and the ability to get things done. One only needs to walk around our facilities to witness how two separate teams go about their work with pride and joy. I congratulate the staff on what they have achieved and their management team."
Ian Greig, Special Projects Manager
Churchie
Synthetic/Artificial Turf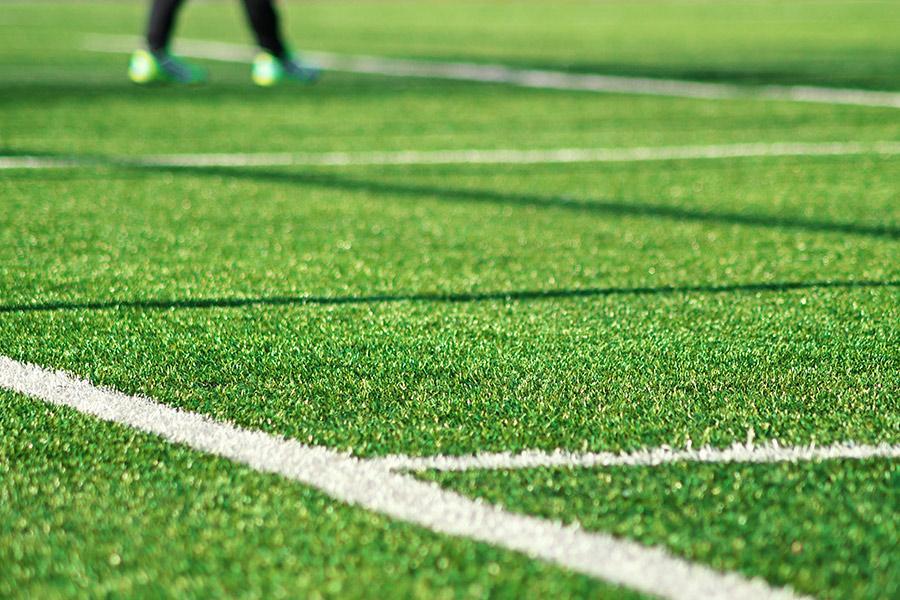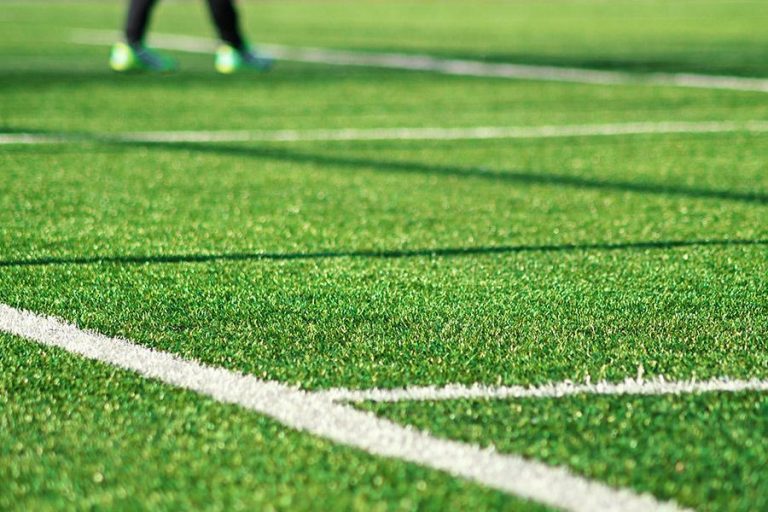 Synthetic turf may still be a subject of hot debate in the world of sports, but there is no doubt it is continuing to rise in popularity. 
Maintaining synthetic turf doesn't need to be a rigorous process – but it does need the right team on the job. Proper maintenance of a synthetic surface will expand the lifespan and also ensure a more enjoyable experience for players.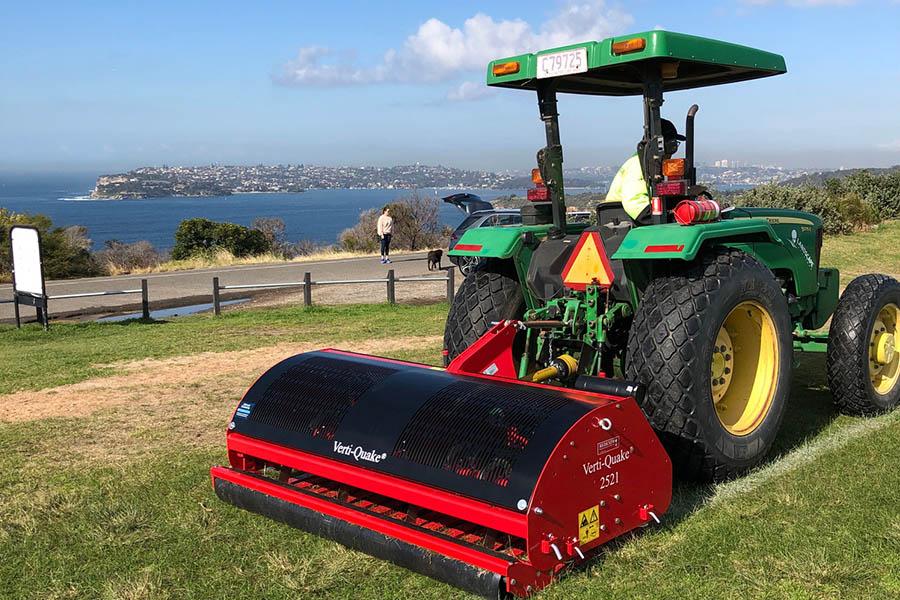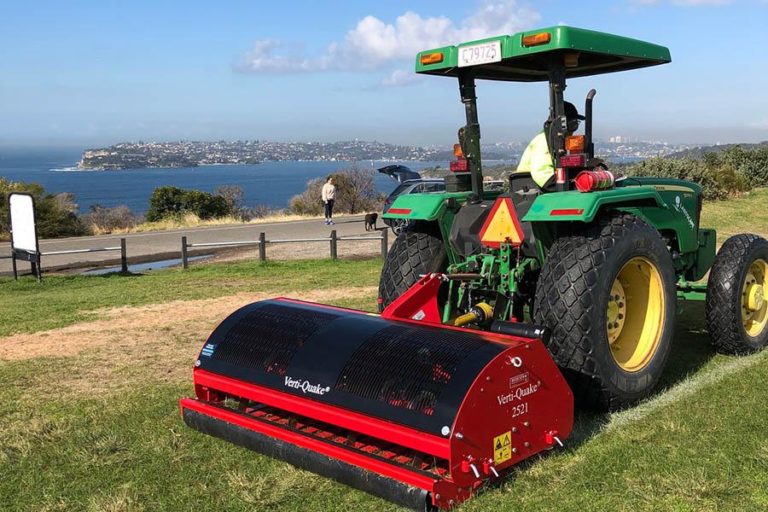 Sometimes, despite best efforts, a sports field can be so far gone that even the best of greenkeepers would have trouble rectifying the issues. Times like this, a renovation is in order.
Don't let a renovation scare you. We'll take care of your:
Scarification
Aeration
Top dressing
Soil assessment
Weed and pest analysis
Fertilising
Irrigation improvements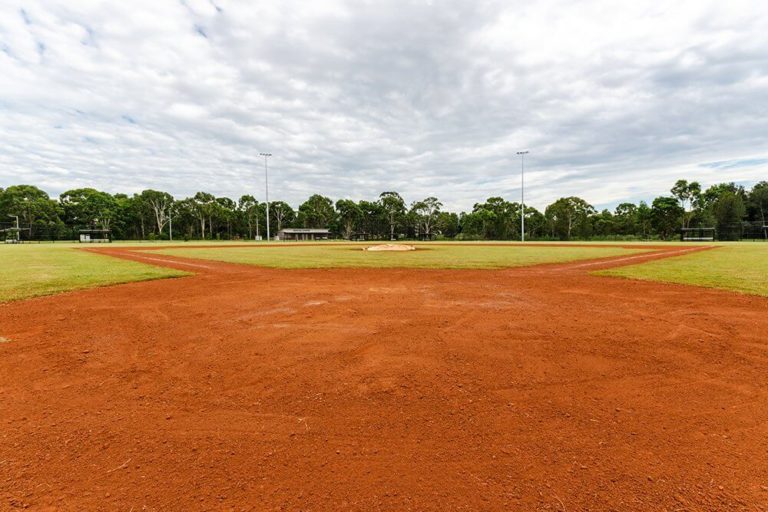 We're able to deliver the right playing surface for your needs, whether that's natural, synthetic or hybrid, international competition level or for rigorous everyday use. Each has its own set of unique turf requirements.
Football & Rugby Fields
Stadiums
Baseball Fields
Soccer Fields
Cricket Wickets
Hockey Fields
AFL Fields
We'll help you build, irrigate and maintain your sports turf.
We're here whether you require a complex multi-field, multi-purpose sporting facility, routine end-of-season surface renovations, upgrading of your current irrigation system or just the right answer to a technical question.
Our sports turf specialists can help.
Sports turf landscaping FAQs.