From large scale civil work to commercial and multi-residential projects, sporting precincts, playgrounds, open space and recreation facilities, Landscape Solutions are the external works specialists! With available resources to complete multiple projects concurrently up and down the eastern seaboard of Australia, Landscape Solutions ensures that each project undertaken is managed with professionalism, precision and an unparalleled wealth of industry knowledge.
Landscape Solutions' unique structure allows our teams to deliver for our clients! With a real customer focus on the ground and support from Senior Executives, Contract Administrators and a team of seasoned support staff, our Project and Site Management personnel are able to focus their time on delivering your project.
As well as championing workplace safety on your behalf, we will provide you with an extensive understanding of the intricacies of your project, its requirements and any associated risks and solutions before and during construction.
Construction Sub-Services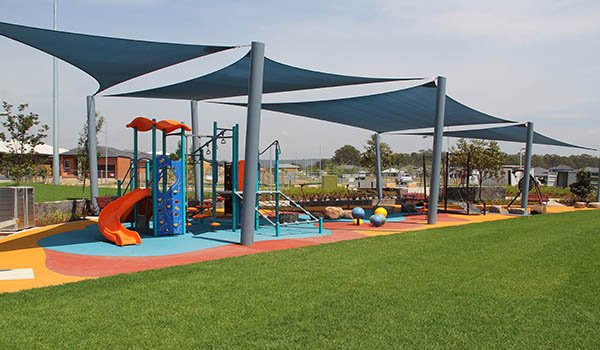 We deliver attractive streetscapes, community spaces and infrastructure on time and to budget. The team works alongside developers, architects and town planners to ensure that the maximum value is being achieved from vision to reality.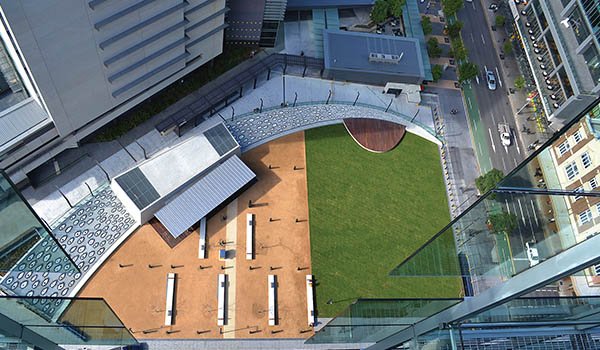 From promenades and shopping precincts to parks, playgrounds and environmentally sensitive projects, Landscape Solutions is a 'one-stop shop' for external works management.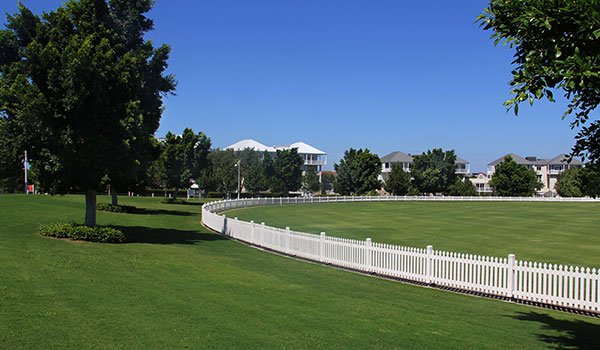 Landscape Solutions is your 'partner of choice' when it comes to design, construction, renovation and maintenance of sports turf surfaces and sporting precinct construction. We combine the art and science of growing turf and maintaining sporting surfaces to produce cost-effective, safe and aesthetically pleasing outcomes tailored to your project's specifications.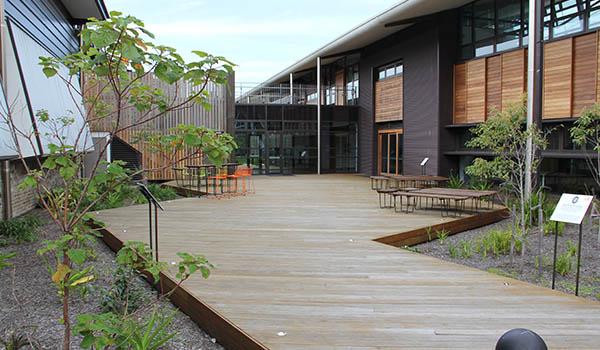 We understand that creating an environment that is conducive to learning and facilitating outdoor education is an important factor in the overall success and achievement of students. We create spaces where staff, students and visitors can enjoy moments away from books, screens and interact with each other and their educational precinct in a different way.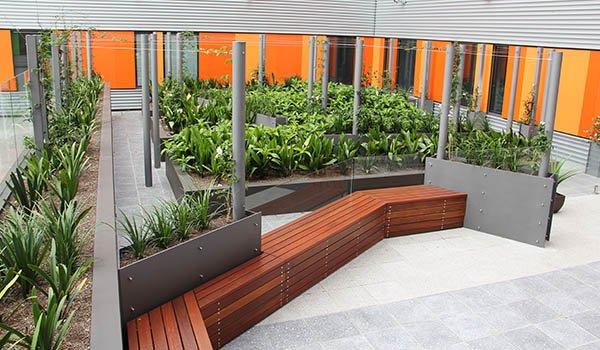 Connecting with nature has long been considered a method for healing. We provide hospitals and health facilities with lush, green spaces to promote health and recovery.
Landscape Solutions deliver quality outcomes for our clients on complex and significant structures in the open space market on Greenfield, Heritage and environmentally significant projects.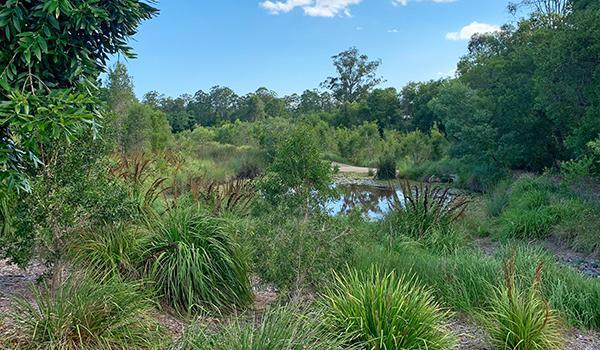 Our wetland construction team restore ecologically important areas, rejuvenating natural spaces, waterways and riparian corridors through our environmentally sensitive delivery methods.