Adding a new dimension to homes of all shapes and sizes
Immaculate landscaping that makes you think twice about heading inside for the night. Pool renovations and design that will keep the kids' friends to your mates splashing and lounging happily for hours in the summer sun. Patio designs that provide the perfect environment for lazy weekend BBQs and celebrating life's special occasions.
The right landscaped garden can transform your home, providing a new area in which to unwind on your own or host friends and family. Our team at Exterior pool and landscape creators can help you kick all your outdoor goals, re-energising your yards and gardens into spaces you love. 
Please note, we currently only provide residential services in the Sydney region. 
A complete refresh, from backyard design to front yard landscaping
Whether you're looking to make a few small improvements to elevate the natural beauty of your outdoor spaces or want to completely remodel your areas by adding new man-made features, our team of landscapers and pool builders can bring your vision to life. 
Add an outdoor kitchen, complete with bar, refrigerator and cooking and cleaning space for full-service food prep and ace al fresco dining. Make room to sit back and relax with a gorgeous new deck or patio, or add some new retaining walls or garden beds for a cleaner, more cohesive feel. And get that gorgeous curb appeal with well-manicured plants and water features outside the front of your home.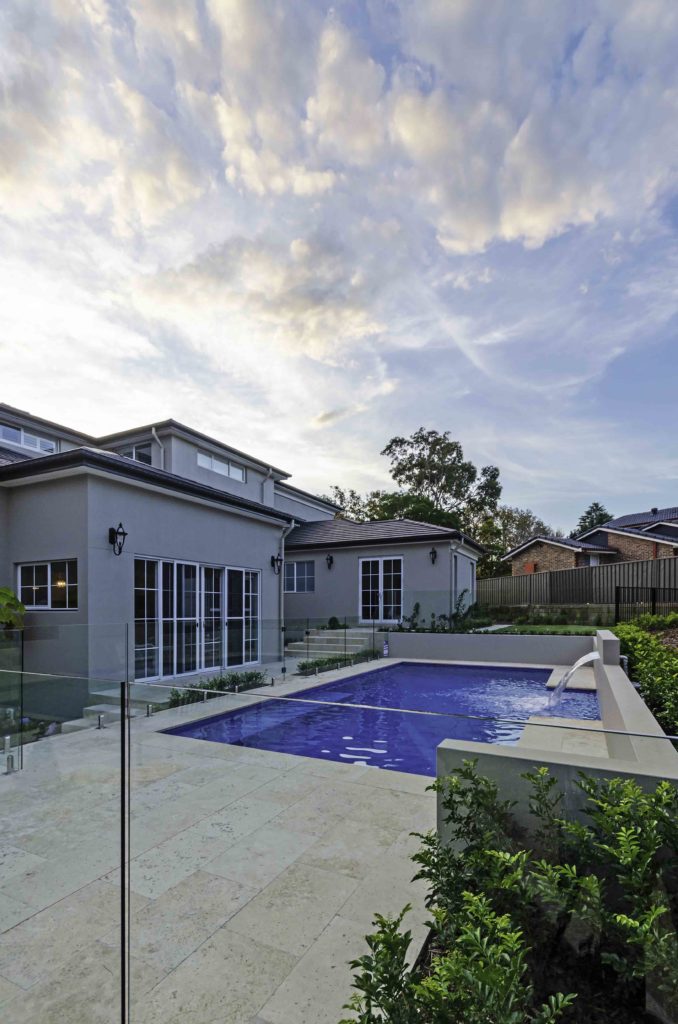 Head over to Exterior to read more about our residential division.
We'd love to start talking with you and explore the potential of your outdoor space.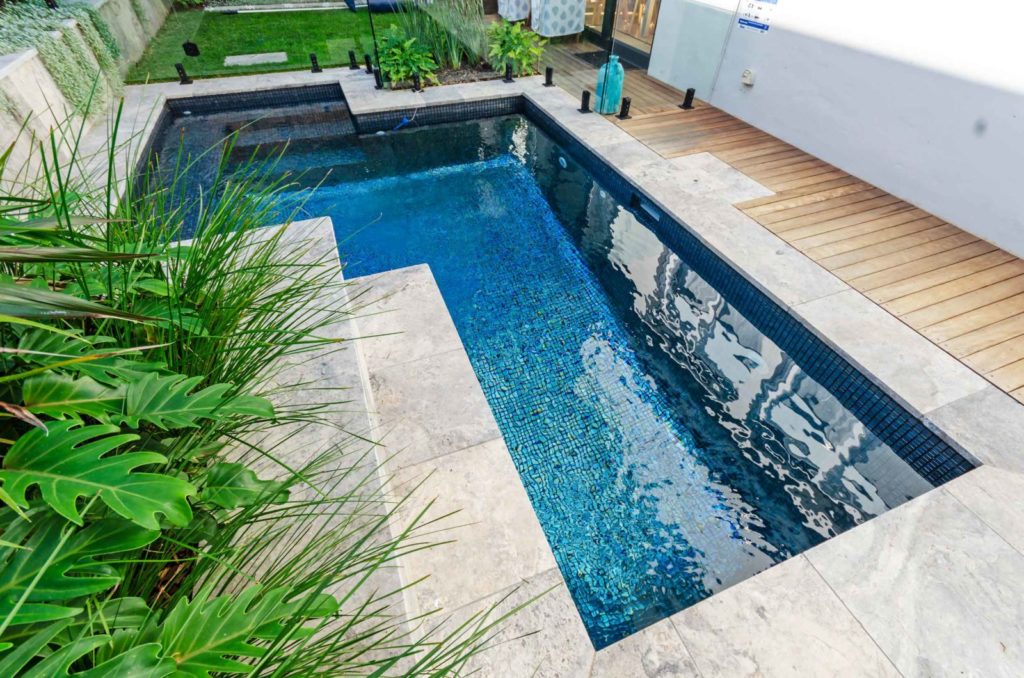 Jump right into a gorgeous new pool area
Our team has years of experience in pool construction, design and landscaping. That means you can finally add that swimming spot you've always wanted without completely disrupting the look and feel of your home. Our swimming pool services will help you settle on a size and shape, as well as the accompanying elements such as decking, seating and safety features.
Exterior experts ready to get to work on your home
Exterior is a family business that prides itself on breathing new life into residential spaces. From small backyard landscaping revamps to huge renovations that change what's possible in and outside your home, the Exterior team has been creating gorgeous, inviting pool and landscape magic for customers around the country for nearly 20 years. 
Contact Exterior today to discuss your goals for landscape gardening, swimming pool design, patio design and more. Or take a look at some of our projects to see what we can do for you.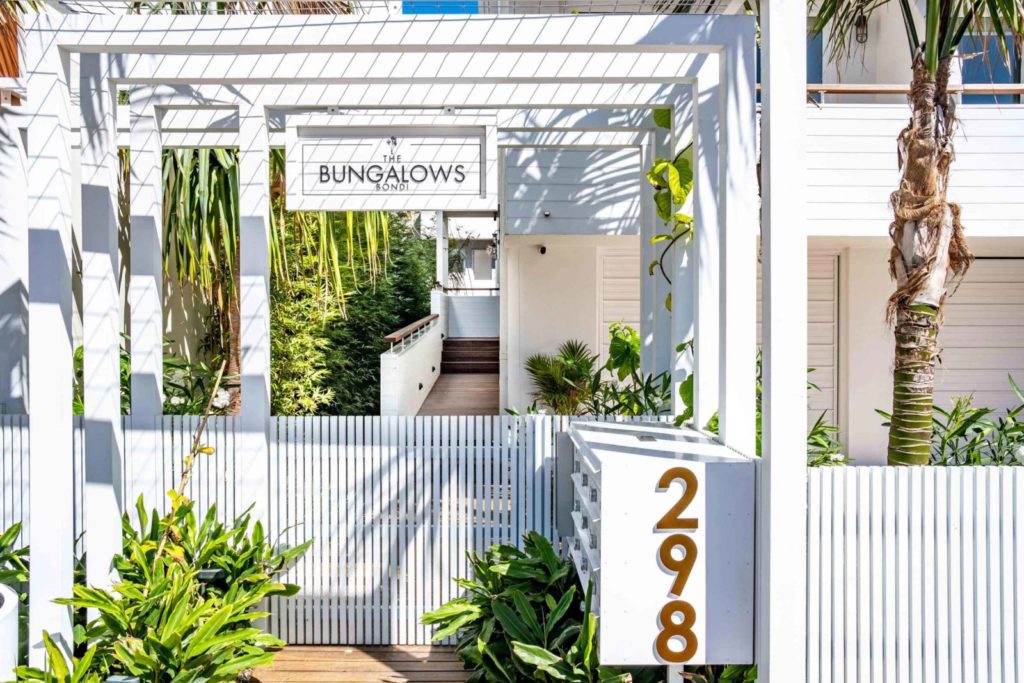 Hear it from our customers
"We are absolutely ecstatic with our new outdoor space. We dreamed of a family-friendly space that flowed on from our existing verandah and Exterior delivered on every aspect – completing everything when they said they would. Working with a team who were able to transform our numerous ideas into reality was fantastic."
Robin & Katherine
Not sure where to start? Here are some Frequently Asked Questions.
You can get a quote for your residential landscaping project by getting in touch with our experienced Exterior team. 
Know exactly what you want your outside areas to look like? Need some help dreaming up and planning what's next? Get in touch today and we'll come see your space and discuss your goals and options. From small backyard designs to large pool landscaping, we'll talk you through your options and present a clear plan of action, complete with budgets and timelines.
Yes, you can get a new retaining wall installed at your home or business as part of a new pool design and build or full landscape project.
Retaining walls can provide a fantastic layering effect that not only looks great, but can help maintain the structural integrity of your space. By creating different eyelines, retaining walls can help make your space look bigger, while also giving you the power to take full advantage of the square metres available to you. And all that's not even to mention the range of beautiful stones, blocks and bricks that brings its own aesthetic benefits. 
The best time of year for a backyard design project is generally the autumn or winter.
There are a couple main reasons for this. One is that you're less likely to want to be using your outdoor space when the days are shorter and the temperature is lower. Another is that it can be easier to make improvements to your outdoor areas during seasons in which your flowers aren't blooming their brightest.