Commercial Lawn Mowing & Maintenance
What is Commercial Lawn Mowing?
Commercial lawn mowing consists of maintaining large and commercial property lawns and keeping up with the clients needs. At Landscape Solutions, our commercial lawn mowing services involve using the best equipment and technology for your commercial space. Alongside this, extensive training also ensures our staff complete the service to the highest quality.
Commercial lawn mowing from Landscape Solutions also involves providing your lawn with the right care at the right time to ensure a beautiful green lawn year-round, whilst we also supply the products that are needed during the service.
Why you should implement Commercial Lawn Care?
Commercial lawn mowing allows for companies to ensure they have a clean and well-maintained outdoor space for employees and clients to enjoy.
Having good looking commercial lawns ensures that your companies' outdoor spaces will always look of a high standard and provides a good first impression when clients are engaging with your company.
Lawn & Landscape Maintenance Services
At Landscape Solutions, we provide the best lawn and landscape maintenance services to ensure our clients are happy with their outdoor spaces. We use the top equipment and technology to ensure the open spaces and gardens are looking for the best they can.
We strive to provide great looking outdoor spaces for companies, this creates a high standard of professionalism. Landscape Solutions guarantee's to never disappoint when they are in charge of your lawn.  
Commercial Lawn Care that Works
Commercial lawn care consists of expert staff who are supported by a large team in using their skills to ensure the lawn is looking great year round. With Landscape Solutions, our team will consistently liaise with clients to ensure they're happy with the service or if there are any changes that need to be made.
Commercial lawn care also involves our team monitoring your outdoor spaces and implementing things where they deem necessary, this allows the gardens to be professional looking all the time.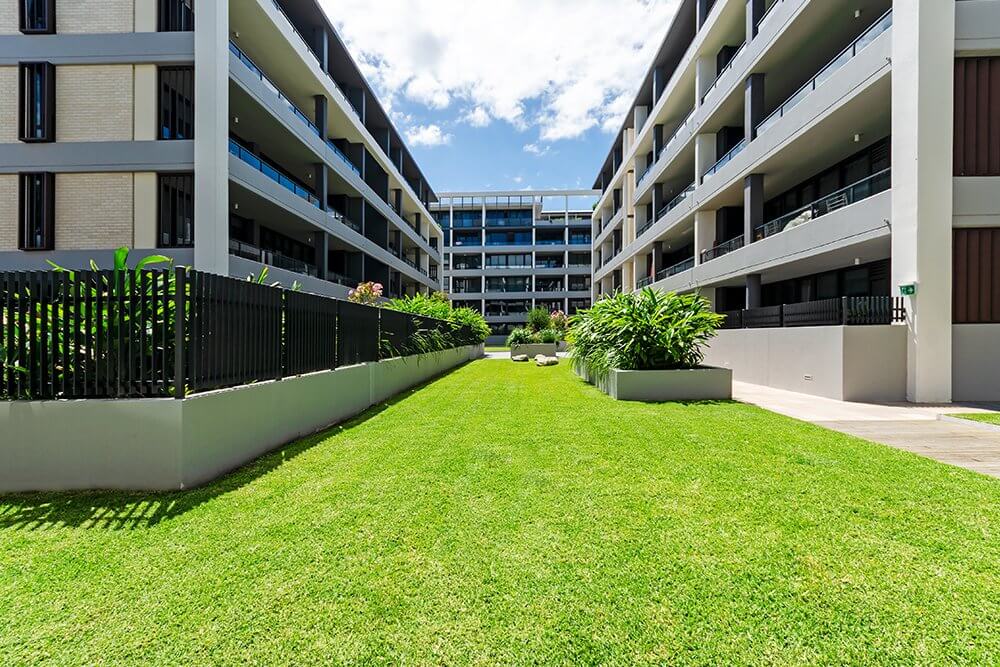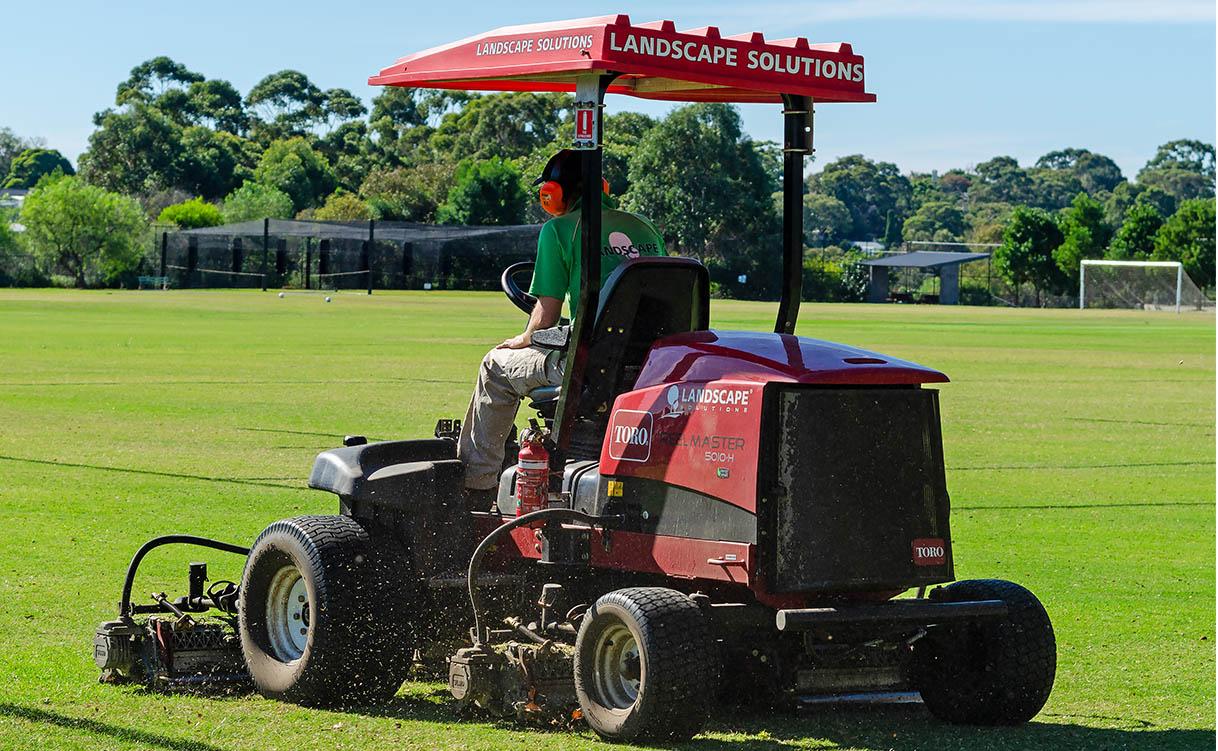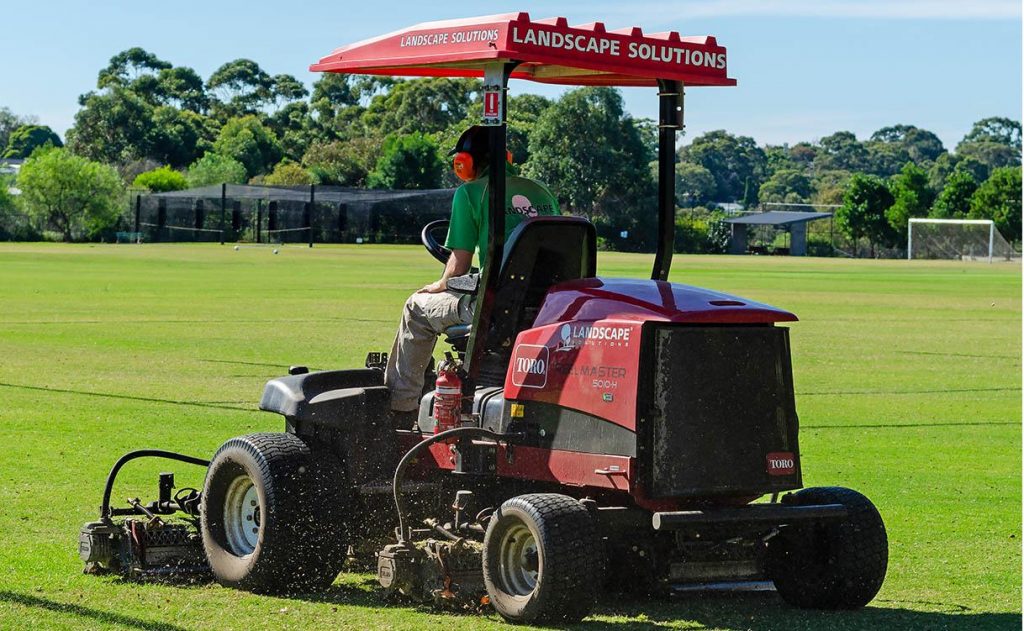 Ready to make your property the best it can be?
We'd love to start talking with your team and explore the potential of your property.
Talk to one of our commercial lawn care specialists to get started.
Not sure where to start? Here are some Frequently Asked Questions.