Commercial Landscape Maintenance
Commercial landscape maintenance services that create the right impression
Our comprehensive landscape maintenance service ensures your grounds are always making a great first impression. Over the last 30 years we've become one of the most trusted commercial landscape maintenance companies in Australia, developing and delivering maintenance projects that help thousands enjoy the social, economic and health benefits that come with well-manicured, thriving spaces. Garden care, lawn care, landscape maintenance upgrades, you name it, we deliver it.
When you have a team in place who know all about garden care, and deliver the right landscape maintenance services, you can display your professionalism, strength and commitment to your customers, visitors or residents. You deserve an outdoor environment that shows who you are and what you're all about. 
Picture bright, flowering garden beds lining walkways as prospective new students visit your campus. Imagine lush lawns, freshly-mown with defined edges, framed by manicured hedges guiding customers to the entrance of your business. And think of beautiful trees and bushes combining to create inviting green spaces for the residents of your master planned community or aged care facility. 
School grounds maintenance proves your education campus is serious about providing a comfortable environment for learning, and regular garden and landscape care shows that your residential estates are the communities in which people can live and grow. Commercial property landscaping maintenance sends the right message to customers and has the power to increase foot traffic and boost revenue, while year-round lawn care will have players of all ages ready to play at your golf or sports precinct.
Our landscape maintenance services include:
When we talk about our landscape maintenance services, do you know exactly what that includes? Quite a lot, in fact. To put it simply, it can include anything growing in or on your property.
Landscape maintenance is an ongoing service and we work with you to combine as few or as many of these services as necessary to meet your unique landscaping needs. These services are how we ensure your grounds are always looking their best. 
Our services include:
Commercial garden maintenance, including lawn mowing, fertilising, leaf litter removal, blowing pathways, clearing debris, weed removal, pruning and more
Weed & Pest Management
Irrigation Management
Sports Turf Management
Sports Field Renovations
Turf Wickets
Golf Course Turf Renovations
Turf Renovations
Garden Upgrades
Rose Care
Response Maintenance
Indoor Plants
Golf Course Management
Seasonal Floral Displays
See how our commercial property maintenance at Pacific Fair helps this retail giant welcome thousands of Gold Coast shoppers year after year.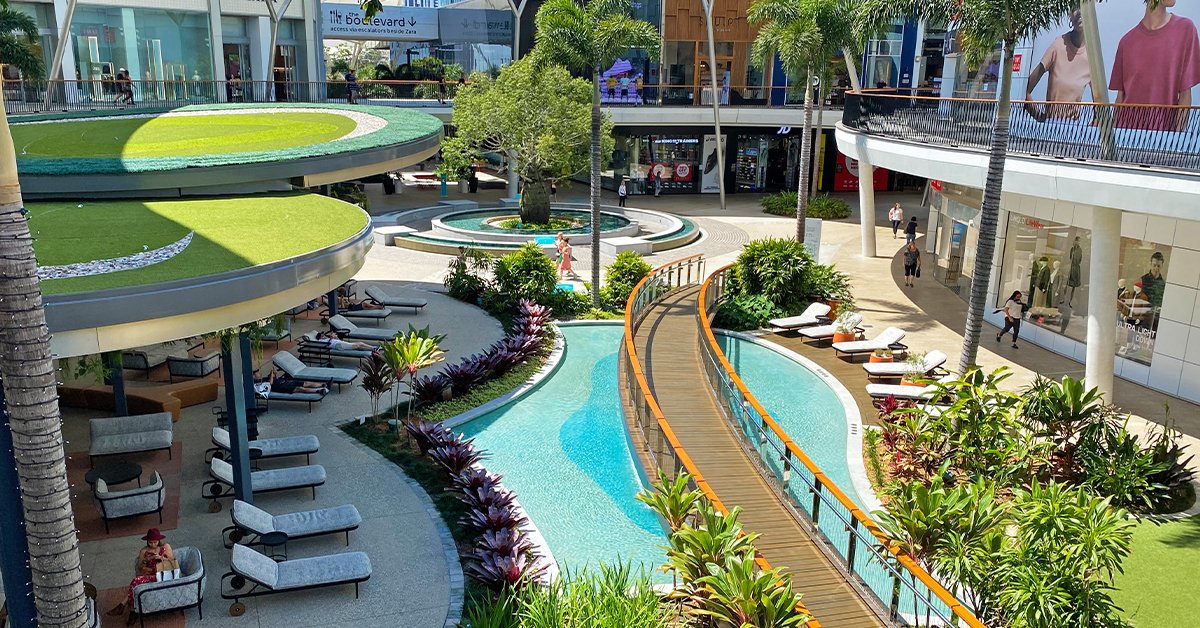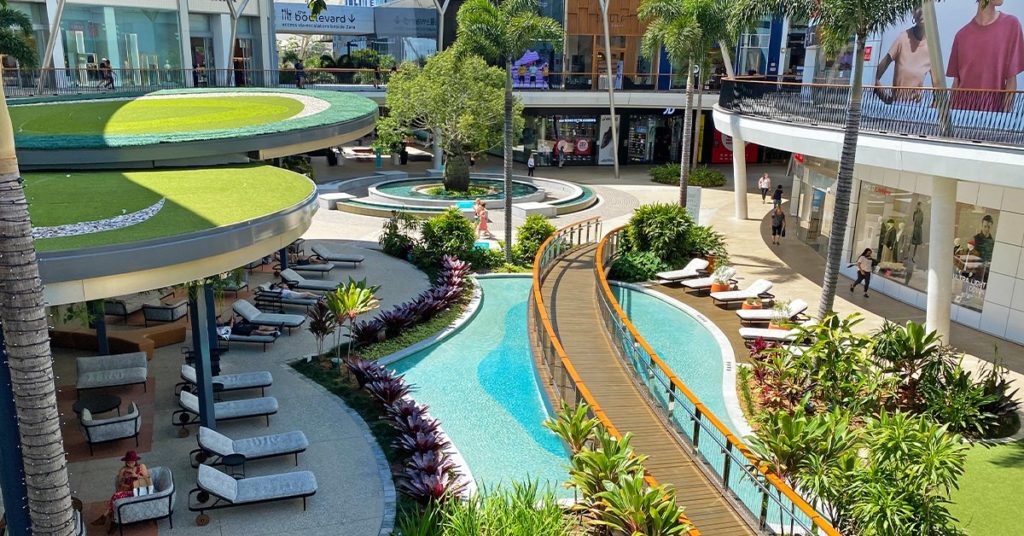 Why leaving your landscaping maintenance to the pros makes sense
Together, we'll determine how we can help you achieve your goals, offering a range of options to choose from. With one of our experienced property managers leading a team dedicated to your property, we'll develop a plan to keep your plants, lawns and more looking their best throughout the year. Contact us today to learn how we can save your time and money and free you up to take care of other important daily tasks.
Landscape Maintenance FAQ's.
Hear it from our customers
"A successful business with a dedicated team which takes pride in its work only comes from good leadership, honest and ethical work practices and passion. Landscape Solutions exemplifies all those traits."
Margaret Rose AM, Co-founder, Rose Group of Companies