Wetland Landscaping & Construction
Wetland construction and restoration
Wetlands can bring a wonderful natural beauty and a range of functional benefits to your community. But they can also require landscaping, construction and maintenance to not only establish them, but also keep them safe and thriving for years to come. At Landscape Solutions, we've built a team dedicated to preserving these gorgeous natural habitats.
Our wetland construction team has years of experience designing and implementing carefully considered programs and projects that can breathe new life into your property's natural habitat. With a wide range of projects including water sensitive urban design (WSUD), waterways construction, dry river and creek bed landscaping and more, we can help you achieve your goals on budget and on time.
The power and expertise to tackle a range of wetland construction projects
We have plenty of runs on the board when it comes to wetland landscaping and construction projects, including:
Wetland construction and rehabilitation in which we build new or improve existing artificial wetlands so they look fantastic and help you manage water runoff. See our work at the Glenmay Court Wetlands for a great example of how we can work together to transform your land.
WSUD construction that takes various water supplies – including rain water, groundwater and community water supply – into account to build a cohesive water cycle system that saves money and natural resources.
Bio basins, also called bioretention basins, are aspects of landscaping that help treat and clean stormwater runoff before it is routed into native soil.
Walking tracks construction, like our work on the Baludarri Wetland Pathway, provides nature access for members of the community as well as public service workers.
Riparian rehabilitation that helps rebuild and fortify the areas where land meets streams, rivers and creeks.
Environmental solutions like our work at Paragilga Lake, that includes a wide range of design and construction that takes into account not only your goals and budget, but also the natural environment in and around your property.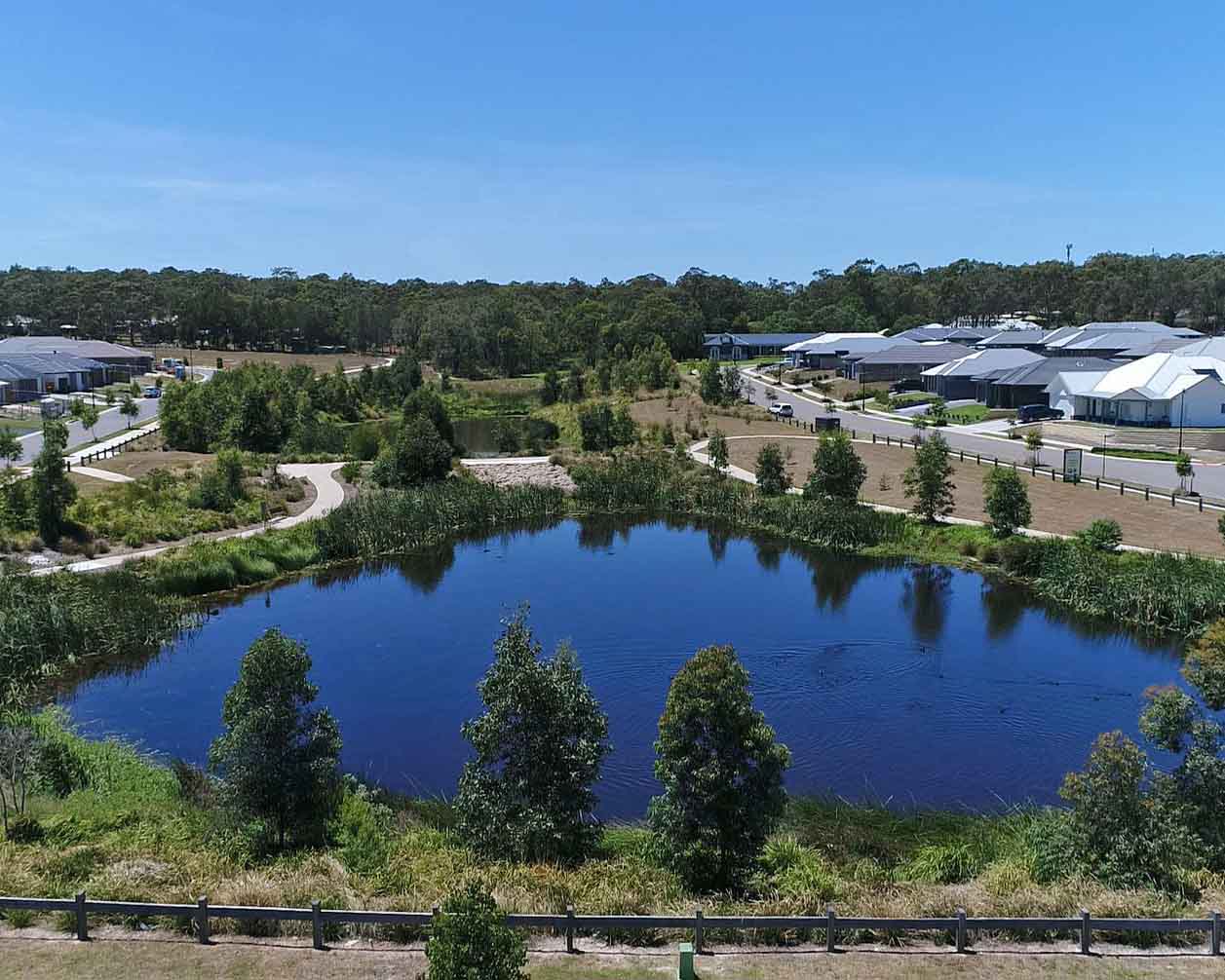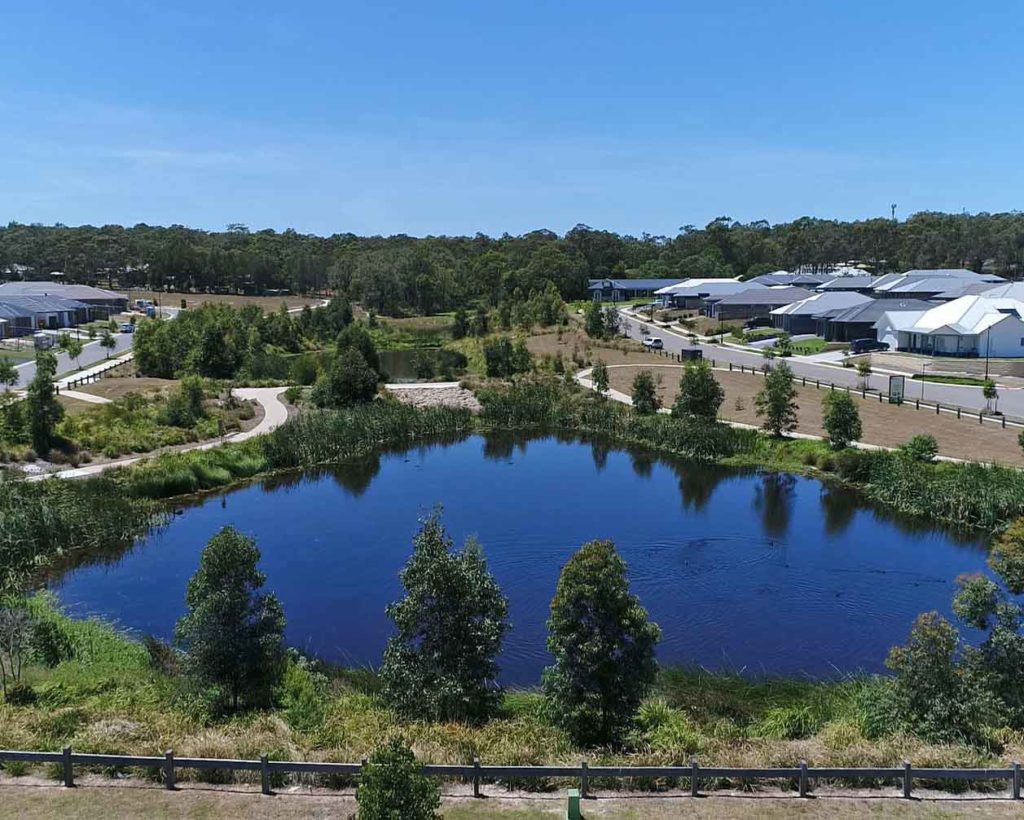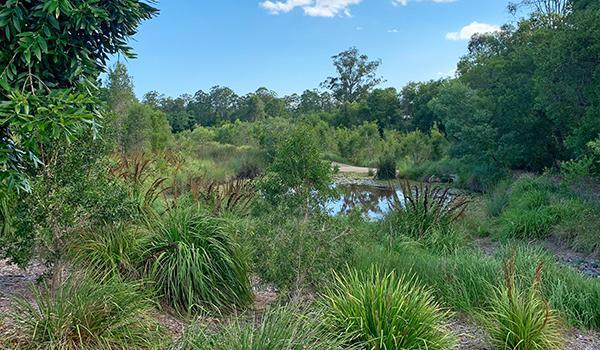 A focus on sustainability
You can achieve your professional and community goals while still putting a priority on environmental conservation. Sustainability and care for the environment is a pillar of our work – always a major consideration in any planning and designing we do not only in wetland works, but also in park and open space maintenance, building and right through to major civil landscaping and earthworks.
We'll work with you to find the right balance between man-made creation and natural preservation. 
Contact us today to learn more about how our constructed wetlands design, landscaping and other construction work can help transform the look, feel and function of your space.
Are you ready to get underway on your wetland construction project?
We'd love to discussing your project and look at how we can help you achieve an environmentally-sound solution.
Talk to one of our environmental rehabilitation specialists to get started.
Frequently Asked Questions about our wetland construction and landscaping services.
You have come to the right place. Landscape Solutions has years of experience with WSUD guidelines and working within them.
You have enough on your plate without having to worry about every single detail of your local water sensitive urban design codes. With extensive experience designing and completing projects around the country, our team is used to familiarising ourselves with any guidelines put in place to protect members of the community and the natural habitat. That frees you up from worrying about your project being compliant with regulations or the safety of those who will use it upon completion.
You can get a quote for your wetland construction project by contacting us here at Landscape Solutions.
Whether you know exactly what you want to do to your land or need some help designing an entirely new space or improving your existing area, we can come visit you and work through your options. Once we learn more about your property, your goals and your budget, we can present a range of options with clear pricing and make a plan. 
Flora and fauna surveys are an important part of wetland rehabilitation projects because they provide a better idea of what needs to be done to ensure proper environmental preservation.
Our teams put a priority on caring for the natural habitat, and want to do everything we can to cause as little disturbance as possible. That's why a thorough flora and fauna survey is so important – so we can do our best to preserve the gorgeous natural beauty of our Aussie landscapes and the home of creatures around the country. We work closely with ecologists early on to ensure the proper precautions are put in place.