Thinking about starting a landscaping apprenticeship?
It's a big decision. Here's some information to help you decide where to from here.
Considering completing a landscaping apprenticeship? Combining paid on-the-job training with formal study with a Registered Training Organisation, a landscaping apprenticeship is a great way to become qualified and get a head start in your career.
You end up with a Nationally Recognised Qualification, and the practical skills you need to thrive in your chosen field.
University isn't for everyone. Not a fan of sitting in a classroom listening to lectures? Don't thrive on writing essays? Prefer to be outside in the sunshine?
A trade apprenticeship may just be the way to go.
Please note – Unfortunately we do not currently offer Landscape Construction Apprentices in Victoria. 
Do you enjoy spending time outdoors in the fresh air?

Do you take pride in your work?

Enjoy working with a team of mates?

Do you like the idea of working on a new project every month?
If you answered yes to any of the above, consider a landscaping apprenticeship! 
Imagine being able to tell your mates that you helped construct Raging Waters water park, or that you built those four new sports fields down the road. Maybe you'll even become such an expert in creating and maintaining floral displays that you'll have members of the public stopping to take selfies in your gardens.
With an apprenticeship at Landscape Solutions, you are setting yourself up for an amazing career.
We currently offer three types of apprenticeships:
Qualification: Certificate III

Duration: 4 years (3 in QLD)
When you complete a Landscape Construction apprenticeship, you are gaining a huge range of skills. You will be a sought-after team member during a time when we're facing a national skills shortage. You'll never be bored, with our construction team completing so much more than traditional landscaping.
One day you might be finalising the sand slitting for drainage on a new sports field and the next you'll be using a combination of machinery (bobcats, excavators and more) to deliver below-ground infrastructure and services, making sure power, water and other utilities are ready for future connection. You'll be part of a team that poured more than 12,500m3 of concrete last year alone, and continues to plant 1000's of trees every year.
You'll regularly be working on new projects so the sense of achievement will be constant. You'll even help us win industry awards for our high-quality work. This is just scratching the surface of what this amazing career has to offer.
Qualification: Certificate III
Duration: 4 years (3 in QLD)
With a Parks & Gardens apprenticeship, you might find yourself working at some of the most prestigious sites in the country.
At the end of your apprenticeship, you will be a qualified Horticulturalist. You'll be an expert in creating and maintaining floral displays fit to rival the Chelsea Flower Show. You'll even have the admiration of fellow green thumbs when you can identify plants by their scientific name. Weeds, pests and diseases won't be a problem when you know exactly how to control them.
But it's not all planting plants and hedging hedges. You'll learn how to cultivate turf so that your lawn is so green all your neighbours are asking how you did it. You'll also be able to install irrigation and assess drainage issues.
Embarking on a Parks & Gardens apprenticeship won't always be easy but it will provide you with the expertise necessary for a long and fulfilling career.
Qualification: Certificate III
Duration: 4 years (3 in QLD)
Preparing surfaces for sport is one of the most satisfying careers you could embark on. Planning your surface is a lot more than just cutting grass – although that's pretty satisfying on some of our cool turf mowers.
It's about compaction, cricket wicket preparation (how many runs will the future Australian cricket team captain will score on the wicket you prepared), adapting sthe surface to the variety of sports played today and their individual requirements.
With a sports turf apprenticeship, you'll become an expert in specialised turf establishment and maintenance, irrigation systems, how to operate our turf machinery and even how to manage those pesky pests. It's a deeply satisfying role.
9 Reasons
to consider a Landscaping Apprenticeship
Some of the skills you'll gain:
Landscape Construction
Drainage Systems
Create Concrete Features
Paving
Retaining Walls
Plant Establishment
Soil Improvements
Constructing Brick Features
Parks & Gardens
How to control weeds
About pests, diseases, and disorders
Developing plant nutrition programs
Plants and their culture
Learn to operate maintenance equipment
Sports Turf Management
Install and operate drainage and irrigation systems
Operate sports turf machinery
Control weeds, pests and diseases
Soil improvements
Prepare, construct and renovate sports turf surfaces
An apprenticeship with us provides you with a wide range of experience in commercial landscape construction and maintenance. I started my time with Landscape Solutions as a trainee in the construction division over 20 years ago, and have worked my way up through the business to my current role. You can literally go anywhere.
– Michael, Construction Manager NSW
How do I become an apprentice?
Register your interest
Get in touch with us and let us know that you are interested in an apprenticeship. Our Talent Management team will be in touch.
Come in for an interview
Here you'll go through the recruitment process with our team, including interviews and employment checks. If successful you will be offered a role. All you need to do is accept!
Getting signed up
It's now time to complete your site induction and employment contracts before commencing your new role. Within two weeks of your start date, you will be booked in by Landscape Solutions to attend an apprentice sign-up session. This will include signing you up to TAFE.
Get ready to start TAFE
After you sign up, you will be notified of which day you will attend TAFE and when your course will commence. During years 1 - 3, you will attend TAFE one day a week. Year 4 is 100% practical.
Congratulations!
After successfully completing all four years of practical and three years of theory, you will receive your trade qualification.
Helpful tips for your interview!
Be confident when talking to your interviewer. Remember, we're here to help!
We appreciate good manners and honesty.
Be on time and come prepared. If you have anything you'd like to show us, bring it with you on the day. 
Think about presentation! Working with us means you will become the face of the business – that starts from your first interview.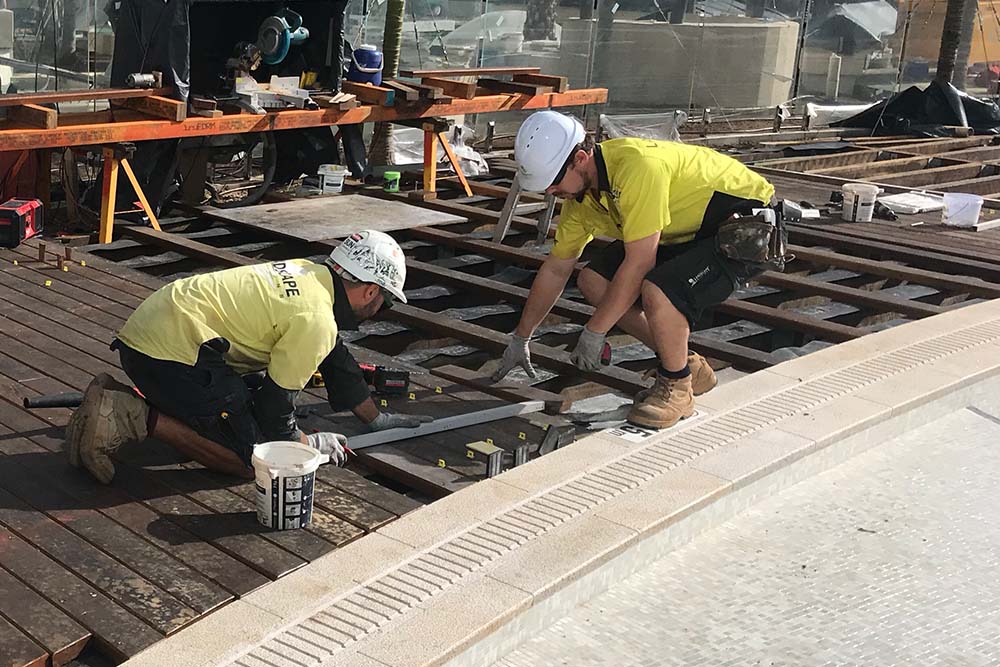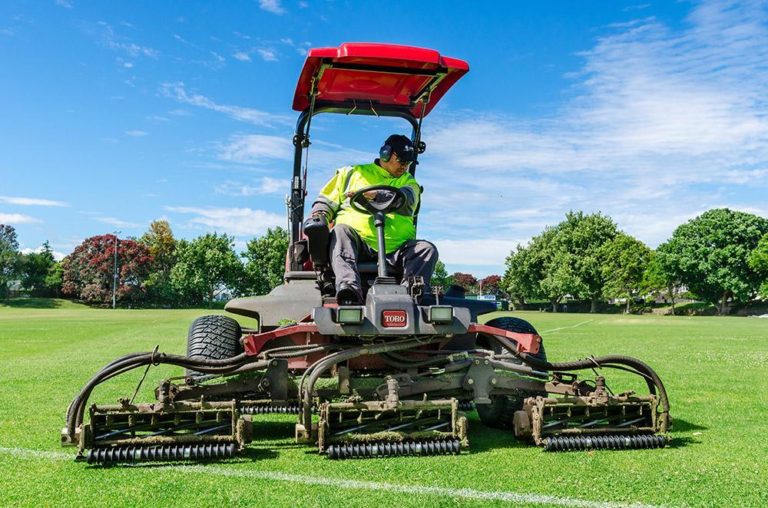 What do we look for in a candidate?
At this stage in your career, enthusiasm is more important than experience.
We are looking for people hoping to build a career within the industry, not just a job.
People who are polite, with great communication skills.
Someone who has a desire to learn and the ability to work as part of a team.
Here are some frequently asked questions about landscaping apprenticeships.
Would you like more information?
Our Talent Management team are always available for a chat. If you're interested in an apprenticeship or would like to know more, give us a call on 1300 653 013 or click the button below, fill out the form and we'll be in touch with you as soon as possible.