Civil Landscaping & Earthworks
Civil building services that keep communities moving
Civil infrastructure and landscaping provide much of the foundation on which happy, thriving communities are built. Landscape Solutions has the know-how and experience to help you design and create new frameworks and make improvements to existing structures and systems.
See how we helped Moreton Bay Regional Council turn the underutilised
Paragilga Lake
into a gorgeous community destination.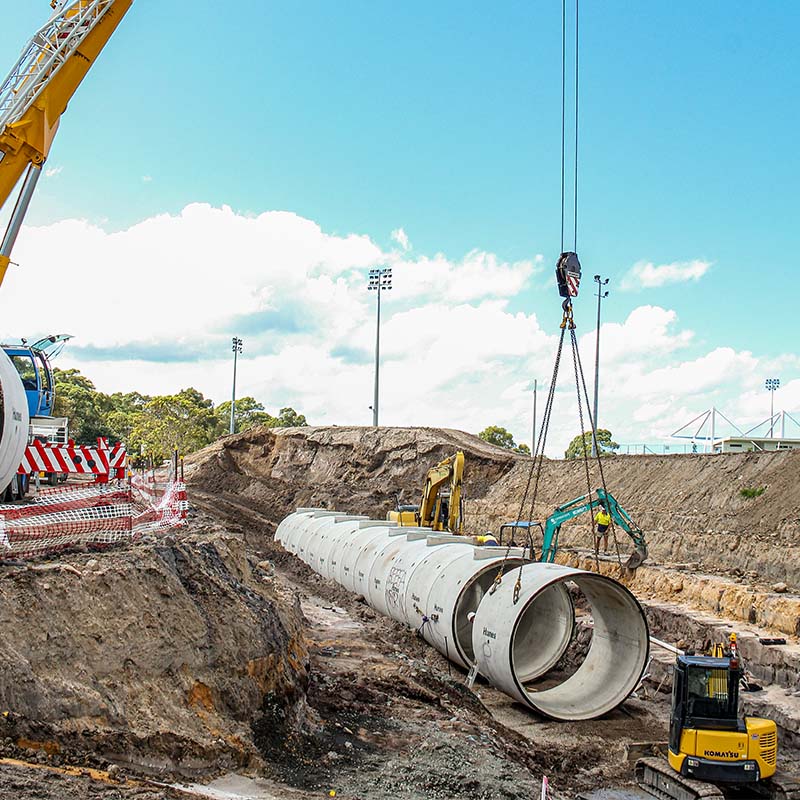 Building the bases of successful cities
Civil infrastructure and landscaping projects involve designing and building the key structures and spaces we all use everyday. It's the carparks we drive into at work and when we drop the kids off at school. It's the retainer walls that help shape our neighbourhoods and make them safe, attractive environments to live in. It's the invisible water treatment, drainage and other irrigation services that keep communities from flooding and sport fields from becoming soggy, sloppy messes.
Civil contractors are responsible for designing and creating some of Australia's most important, functional pieces.
Bringing civil building projects to life
Delivering on the needs of citizens while staying on time and on budget requires high levels of care and collaboration. 
Landscape Solutions' infrastructure construction projects – from retaining wall building to drainage installment, car park development and more – begin with visiting your site and discussing the needs of the citizens who live on, visit or otherwise use your property. Then comes extensive research and planning into not only what civil building solutions suit you best, but also any immediate and long term structural or environmental impacts as well as any relevant local and federal government guidelines. 
Through due diligence – and your help and expertise – we can address potential risks up front and save your organisation time and money.
Are you ready to make a start on your civil works?
We're more than happy to have a chat and provide our advice on how best to get started.
Talk to one of our construction specialists today.
Digging into the public sector
With decades of construction experience, we know what makes a quality civil construction company. We're well-versed in working under rules and regulations regarding budgets built from taxpayer money, public safety and workforce liability. Speaking of the workforce, our strong supplier relationships around Australia allow us to quickly build teams of experienced civil contractors with specialties that suit your project's needs.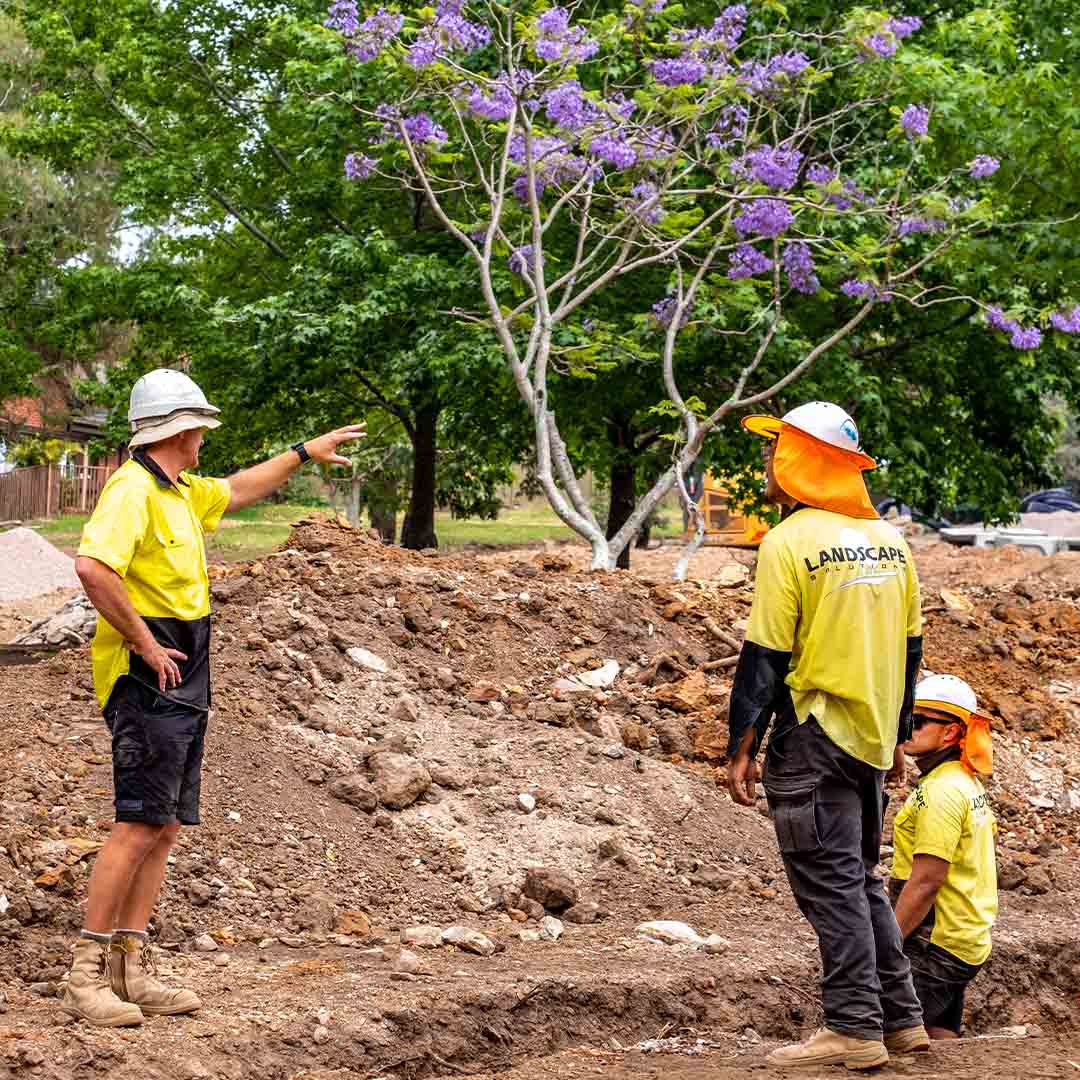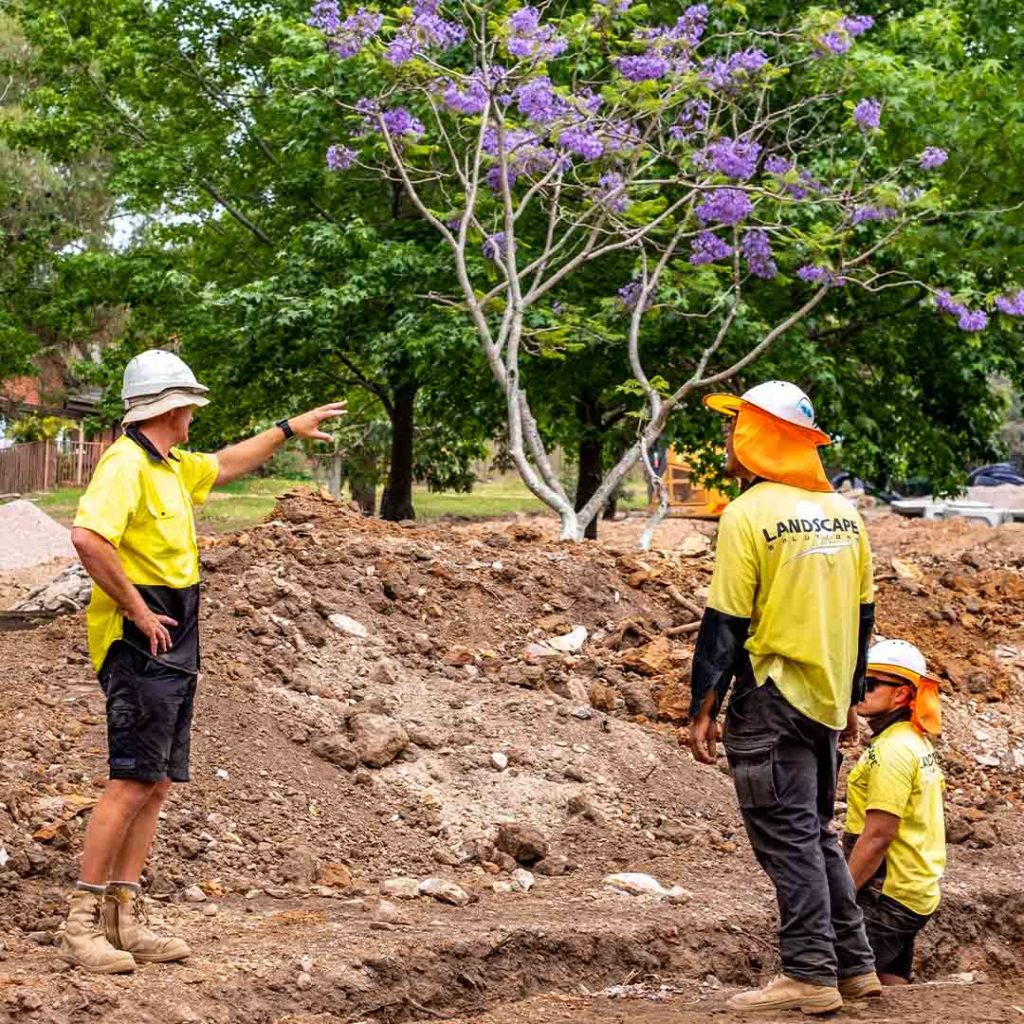 Civil works have you confused? Here are the answers to some Frequently Asked Questions.
When you work with Landscape Solutions, we provide the machinery and landscaping products required for each project.
While we greatly value your input when it comes to the goal of landworks, what bricks to use in your new retainer walls and other important details, we don't expect you to come up with the tools of the trade. Our expert in-house team and hand-picked suppliers will provide all of the heavy machinery and landscaping materials needed to get the job done.
Yes, Landscape Solutions has extensive solutions on projects of various sizes that adhere to and respect natural environments.
Our experience includes bulk earthworks and geotechnical solutions, drainage, water treatment, harvesting infrastructure and other irrigation-related matters and more. Our experts have the knowledge to know what questions to ask and research to do before the first shovel of earth is moved – and the ability to design and develop solutions that adhere to the highest environmental standards and needs.
To get a quote for a civil building infrastructure project, contact a civil construction company and ask them to come visit your property to discuss your options.
The best civil companies will ask you about your goals, timeline and budget, amongst other things, to come up with a potential solution for your problem. Then they will show you project plans and options, including a detailed breakdown of potential costs. This is all included in Landscape Solutions' pre-construction process.
Hear it from our customers
"Landscape Solutions has been a dynamic stakeholder in the development work that the Mulpha Group has undertaken within Australia over the past 20+ years. Their commitment to premium quality from the smallest on-site detail to top management service has been second to none. We have found Landscape Solutions to be an evolving business that is constantly looking to innovate and outperform for their customer."
Tim Spencer, Executive General Manager
Mulpha Norwest Pty Limited