Create great places. Join our team.
We're a bunch of talented professionals who get to spend our days in a career we love. We're landscapers but we're also thinkers, fast learners and problem solvers. We embrace our differences and celebrate our strengths. We're shaping our industry one landscape at a time. We'd struggle to create so many amazing places without our wonderful team. 
We're constantly growing. That means we're always looking for great people to join our team. Work with us and help us in our mission to create the best green spaces.
Why work at Landscape Solutions? Hear it from our team.
Joel is a Senior Estimator with Landscape Solutions. The people play a big part in why he enjoys coming to work every day. 
Joel completed a Parks & Gardens Apprenticeship with Landscape Solutions. He's now a State Operations Manager and loves to see his team excel. 
Life at Landscape Solutions
You'll love working with us
We have a pretty great culture here, but that's not the only reason you'll love working for us.
We're pretty social – we have fun at work in a team environment
We like to learn new things and we'll encourage you to do the same
Our work is highly visible, you can be proud of what you've created
Competitive packages
On-the-job training
Travel opportunities
Full site uniform provided
We reward success
Refer a friend bonus program
How do we create a positive culture and ensure every employee feels empowered to be the best they can be? By embracing The Solutions Way.
The Solutions Way underpins everything we do. It's made up of seven core concepts:
We won't budge on safety
We are committed to our customers
We have a culture of honesty and humility
We embrace change & new possibilities
Thinking about starting an apprenticeship?
It's a great way to make a start in the landscaping industry. 
In fact, over half of our management team have been promoted to their roles after working on site.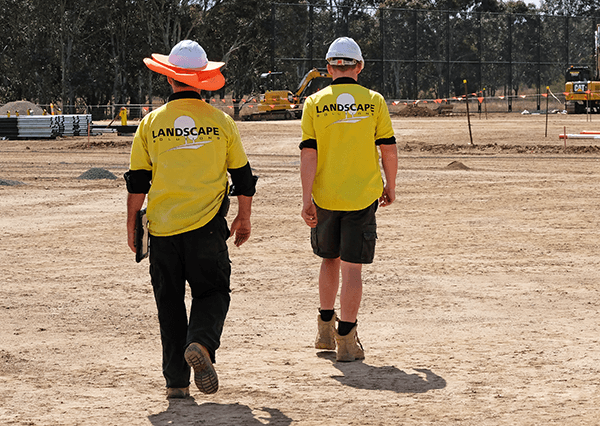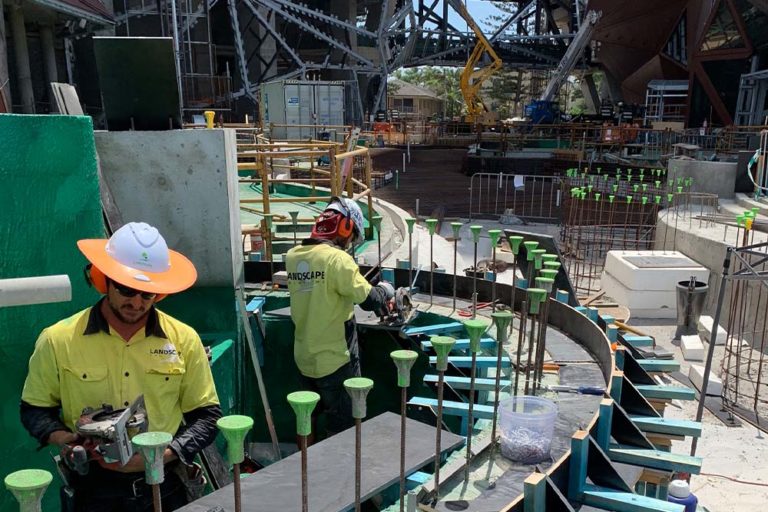 Be an apprentice with Landscape Solutions
Just starting out? Interested in a career in landscaping? Read on to learn why an apprenticeship might just be the best path for you.
Imagine being able to tell your mates that you helped construct Raging Waters water park, or that you built those four new sports fields down the road. Maybe you'll even become such an expert in creating and maintaining floral displays that you'll have members of the public stopping to take selfies in your gardens. With an apprenticeship at Landscape Solutions, you are setting yourself up for an amazing career.
What course do we offer?
We offer three different apprenticeships:
Parks and Gardens
Landscape Construction
Sports Turf Management
What do you get with a Landscape Apprenticeship?
On the job training
Work on iconic and award-winning sites
A new project every month
Be part of a team
Travel – move between our NSW, QLD, VIC and Auckland offices
Huge range of skills during a national skills shortage
If you're interested in an apprenticeship or would like to know more, give us a call on 1300 653 013 or send us an email.
An apprenticeship with us provides you with a wide range of experience in commercial landscape construction and maintenance. I started my time with Landscape Solutions as a trainee in the construction division over 20 years ago, and have worked my way up through the business to my current role. You can literally go anywhere.
– Michael, WHS & Training Manager Australia & New Zealand