Riverside Green is here, boasting more than 6000sqm of picturesque open space. Built by Wollam Constructions and designed by Hassell for South Bank Corporation, this is the area's newest must-visit destination. It provides patrons with shaded barbeque areas, a large green lawn that doubles as the perfect place to sit and enjoy the happenings on the Brisbane River, and a lush rainforest-like space (dubbed 'the grotto') for a little green healing. An impressive 10,000 new plants and 55 mature trees now call this amazing site home.

Though our QLD team loved working in such a stunning location, it made the logistics during construction a challenge. It was crucial that works be meticulously navigated down a busy public pathway alongside the river. All material movement into site required close pedestrian and traffic management supervision by our construction team, and this included the translating of a number of mature palm trees.
This is an area that will be bustling with members of the public for much of the day and night. To ensure the space made as much on a statement at night as it does during the day, and to importantly ensure the safety of all visitors, it comes alive after dusk with some colourful LED lighting. A space that had been severely damaged by flooding in 2011 has completely transformed in a spectacular way and we look forward to watching the precinct thrive for many years to come.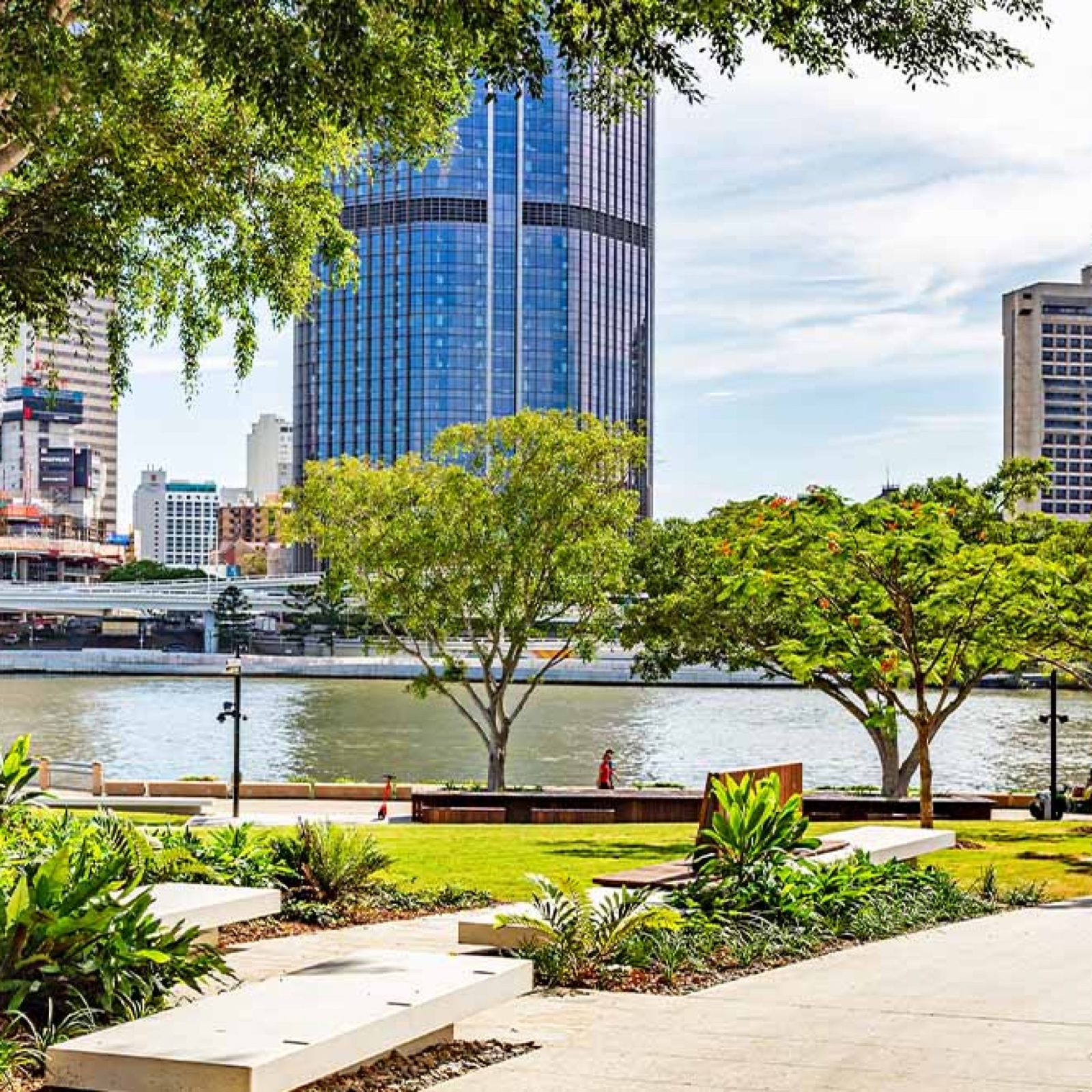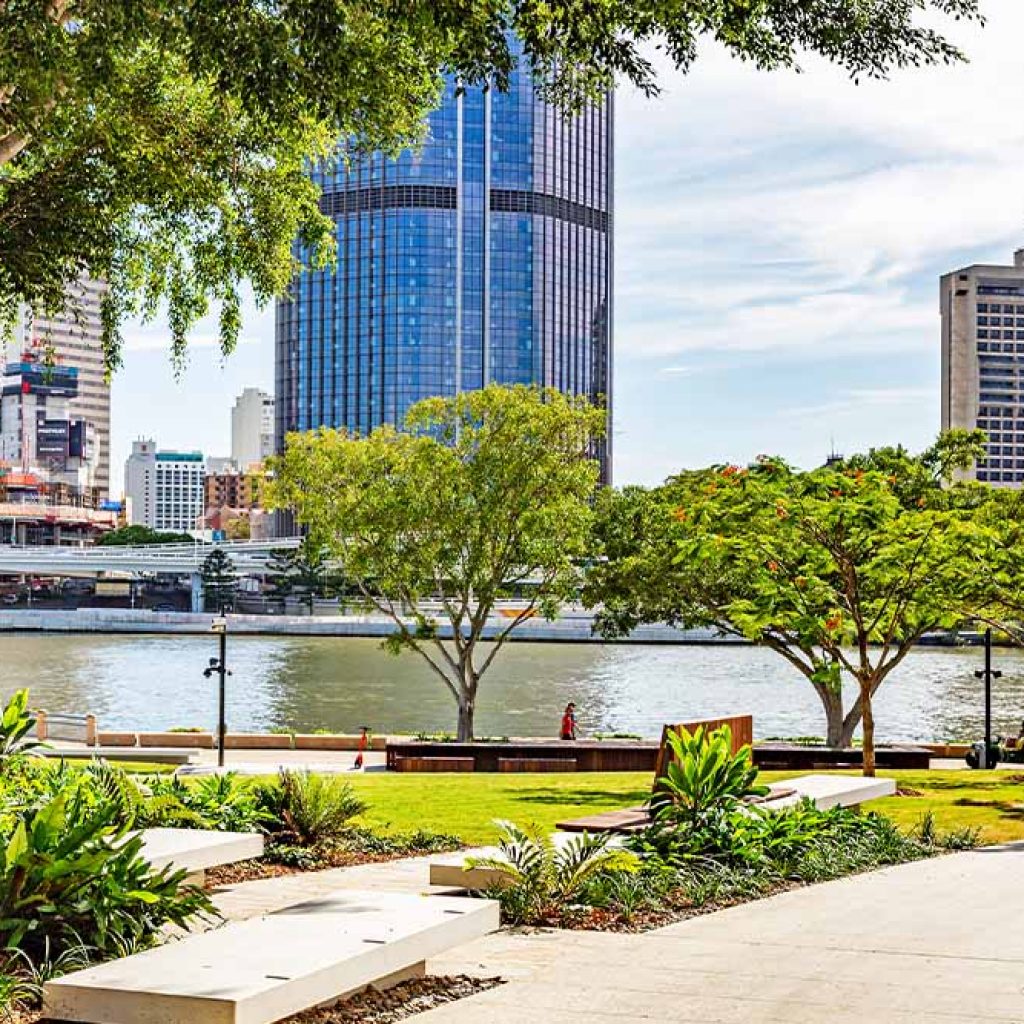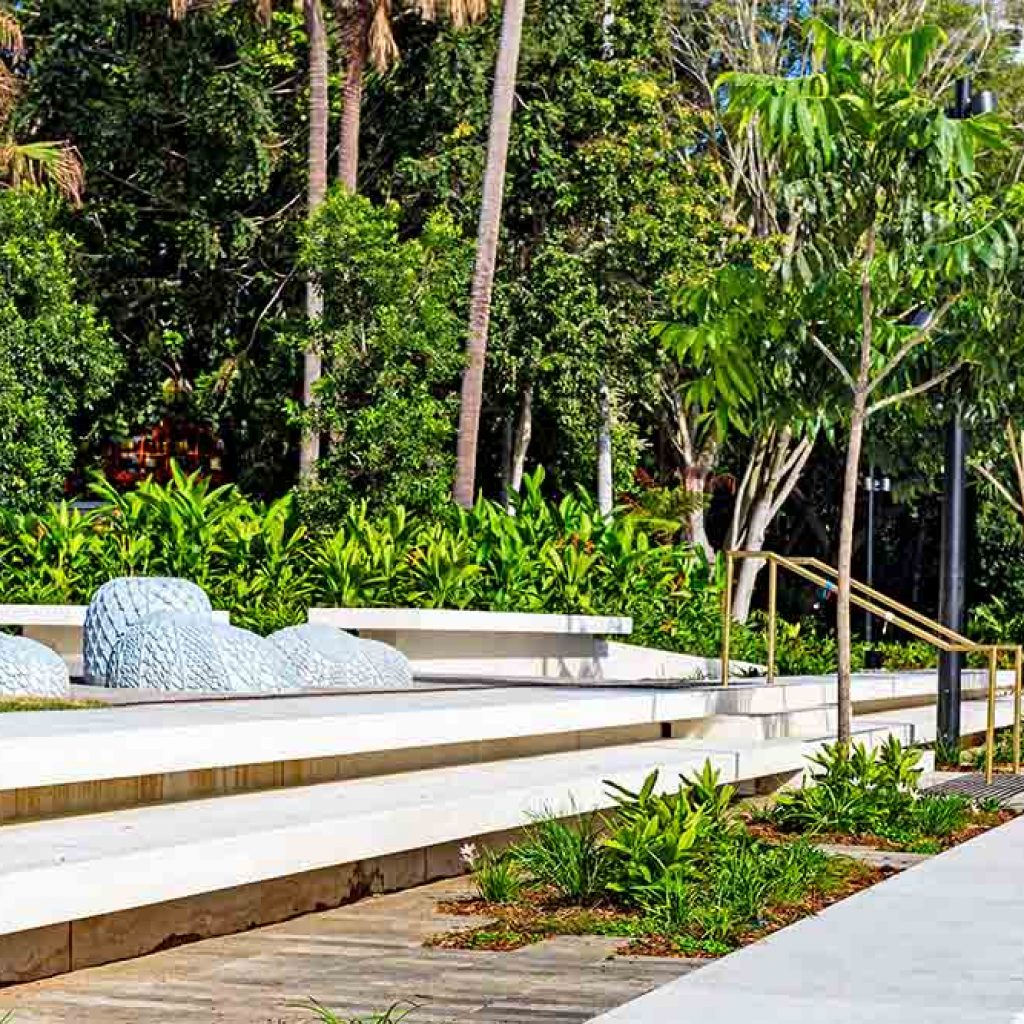 Working closely with our maintenance team, every aspect in creating this park has been considered with the benefit to the public in mind.