Santa Sophia Catholic College is a state-of-the-art college located in Box Hill in Sydney's North-West. This innovative building has been designed to accommodate up to 1860 students in one of Sydney's fastest growing regions. Built over an impressive 16 months, the project also included navigation of the COVID-19 pandemic, with only minimal delays. The result is a facility that provides students with the tools integral to a well-rounded and enjoyable education.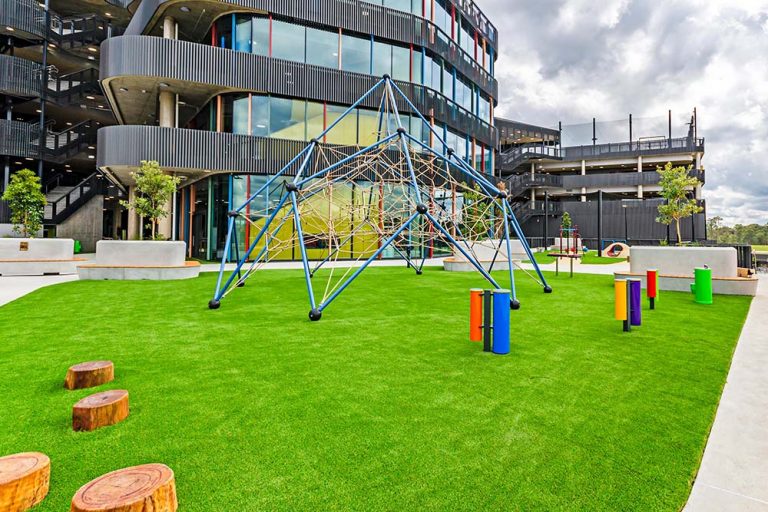 The project included the delivery of landscaping spanning five zones within the school, these zones each between four and six storeys high. Our team worked closely with the Buildcorp building team to deliver interactive play elements, including a slippery dip and climbing nets that connect floors and allow students a fun and accessible method of travel.
Our NSW team constructed spaces for sport including a rooftop basketball court, along with the installation of synthetic turf and custom furniture throughout all zones. A gorgeous array of plants in stunning custom planters have also been incorporated across all levels. It was a pleasure to play a role in the creation of this inspiring new educational space.