If you're looking for a space to immerse yourself in nature and reflect on the natural beauty of Australia, the new Tobruk Memorial Drive Lookout at Picnic Point Parklands in Toowoomba QLD is the place to go. With the official opening taking place late December, the lookout was designed by Cardno for our client Toowoomba Regional Council. It is inspired by the area's Indigenous heritage and is truly a sight to behold. Construction was part of the $7.4 million Toowoomba Escarpment Parks Upgrades project, supported by both Toowoomba Regional Council and the Queensland Government.
Despite the challenging terrain, which included steep slopes and a rocky landscape, our construction team has done an incredible job. With the previous lookout removed due to safety concerns, this new and improved version will ensure it continues to be an accessible and coveted destination to relax, unwind and take in the breathtaking views.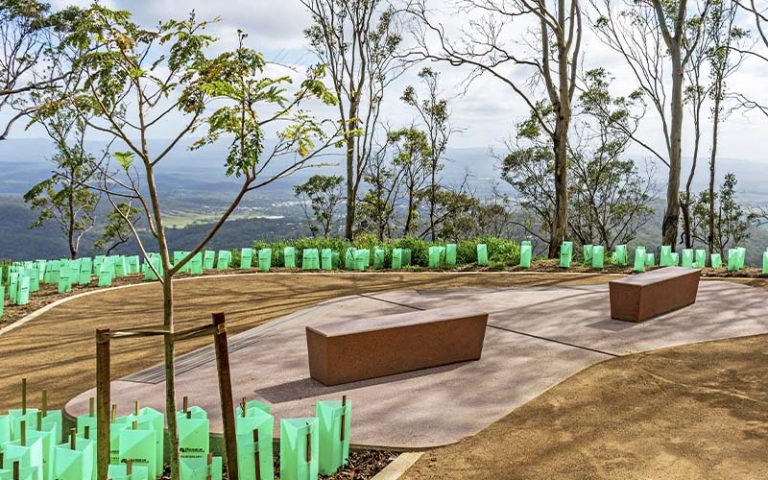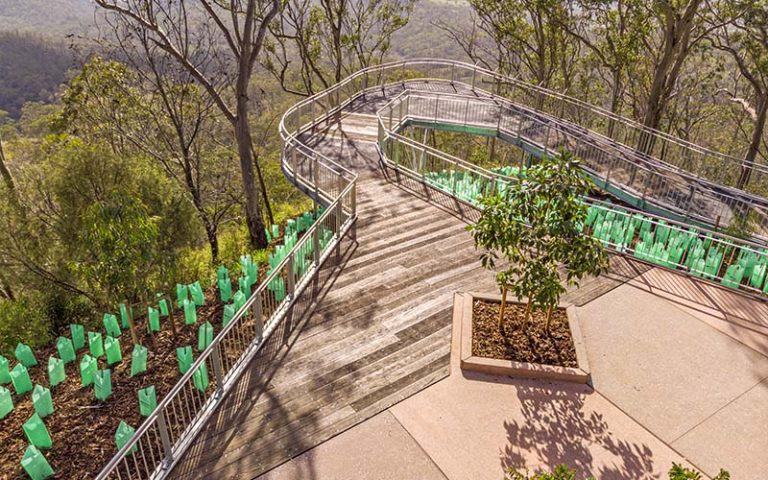 Mayor Paul Antonio said the beauty of the Toowoomba Range is a natural advantage for our Region. 
"Tobruk Memorial Drive Park forms part of the heritage listed Picnic Point Parklands which sits on the edge of the Great Dividing Range."