Our NSW construction team has delivered Doohan Reserve for the community of Oran Park in Sydney's South West. This 10-hectare space located on the former Oran Park Raceway provides the residents of Oran Park Town with incredible open space, recreational and sporting facilities. It includes four full-sized fields which can accommodate rugby league, soccer, cricket and AFL, along with three synthetic cricket pitches and practice nets, eight tennis courts, two multipurpose courts, two amenities buildings and an all-inclusive playground. Additional elements include shelters and picnic facilities, shared pathways, seating areas and a new carpark.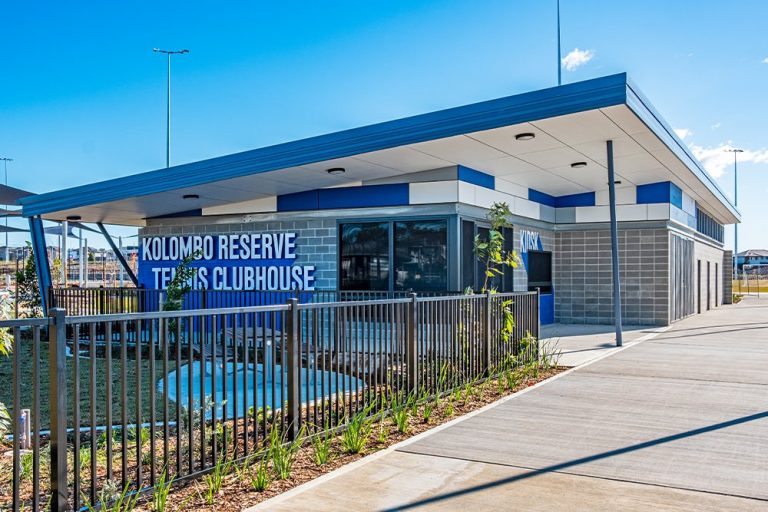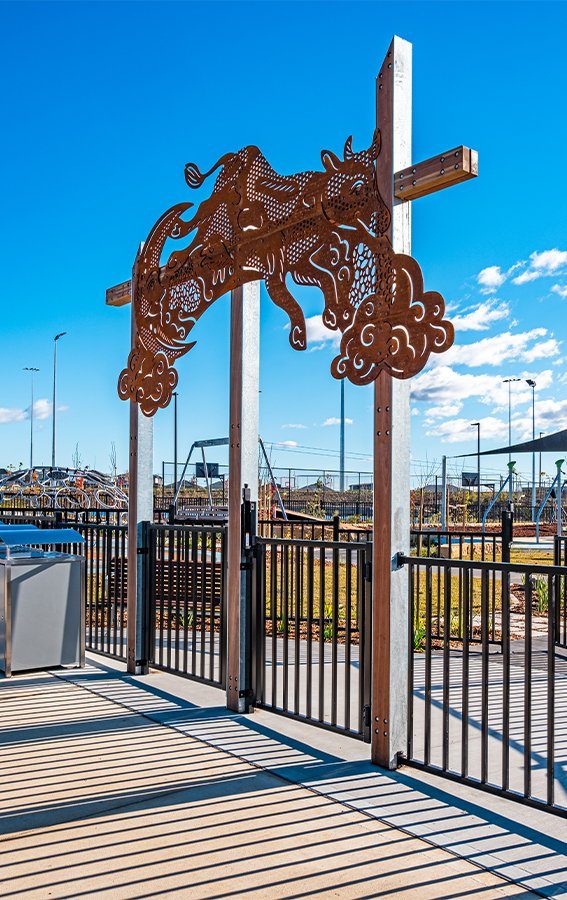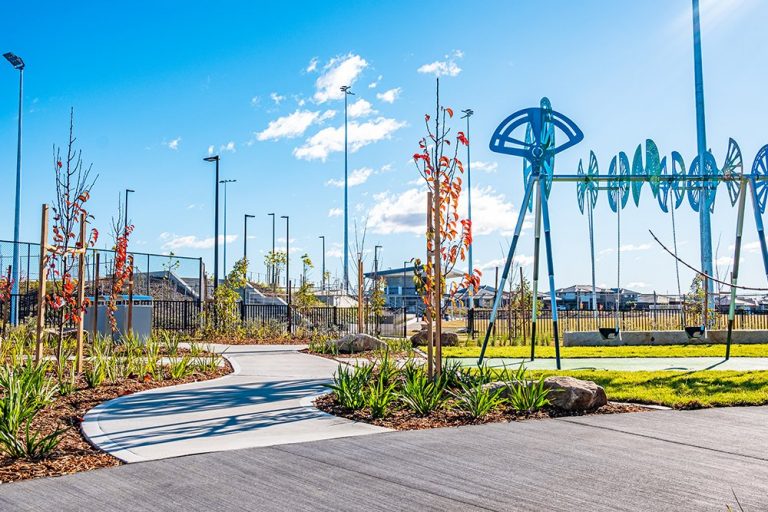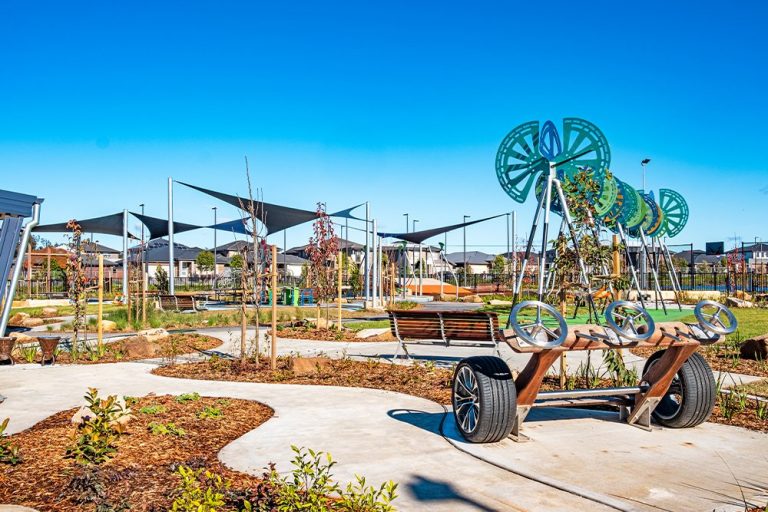 Oran Park Town is a hugely populated and thriving community, designed to cater to 25,000 people. This open space area is a key element to the community's masterplan, and as such the all-encompassing design needed to cater to this large and diverse community. There was also a growing need for local sporting groups to have somewhere nearby for a home ground – with the growing population there was a significant increase in people looking to join local sporting teams. 
The facility caters to people of all ages and abilities, including the playground which ensures everyone has access to an enjoyable and safe area for play. The feature sitting at the entry to the playground was constructed by our building division.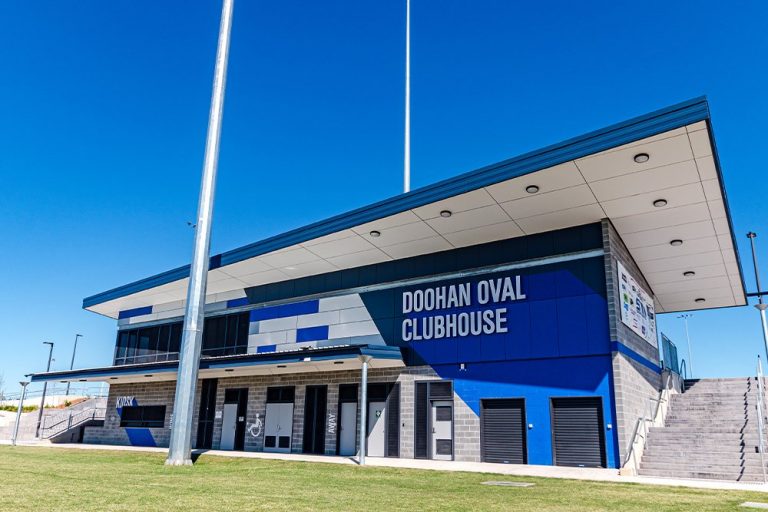 Additionally, the two-storey amenities facility located between the double sports fields on the halfway lines comprises of change rooms, toilets, storerooms and club house. The change of level provided Tract, the team of landscape architects, the opportunity for tiered seating overlooking the main lower oval, and also an opportunity for equitable access ramps connecting the facilities between the upper and lower ovals – meaning easy entry into the building from both ovals.
Early in the process, there were concerns around the site's uncontrolled fill and ability to support the tennis courts.
Instigating our innovative design and construct approach, we were able to utilse unique compaction methods and several civil geotechnical fabric applications to make significant savings, which were reinvested into the project.
Delivered for clients: Camden Council, Landcom, Greenfields, Oran Park Town
Landscape Architecture by: Tract Consultants, JMD Design (original concept), Fiona Robbé Landscape Architects (playground design).