We are pleased to share that we were recently announced as a finalist in the 2023 CCF NSW Earth Awards for our work on the Sydney Modern Project at the Art Gallery of NSW. 
The Civil Contractors Federation Earth Awards recognise civil construction companies who have demonstrated excellence in project and construction management, innovation, people development and training, quality, safety, environment, and stakeholders.
While we didn't win our category, we are extremely excited to have been recognised as a finalist. It is testament to the dedication of all involved in the delivery of this fantastic new public art space.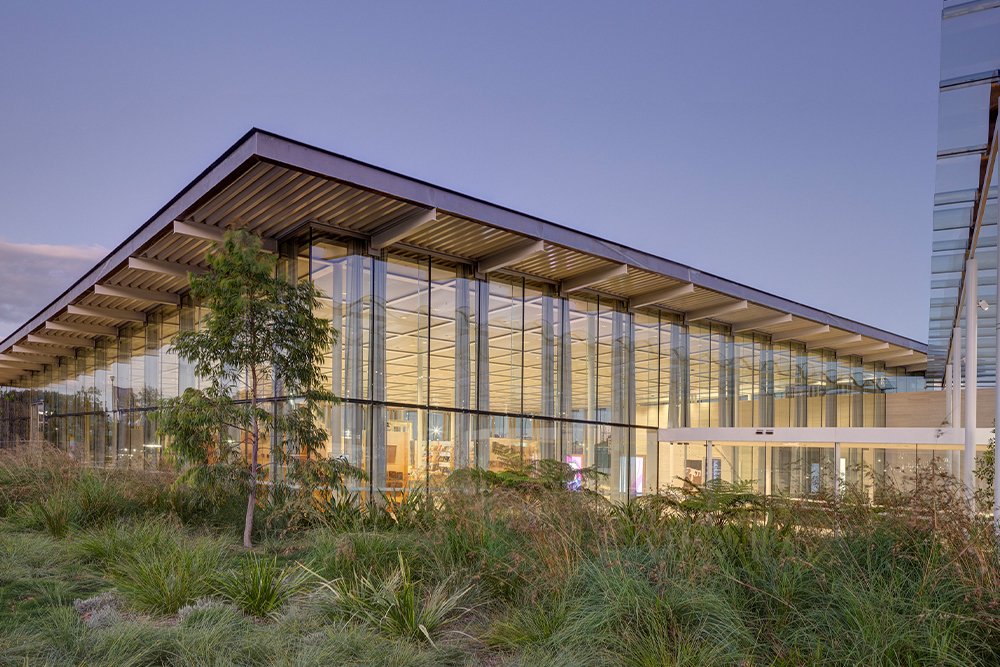 About The Sydney Modern Project
The Sydney Modern Project, a $344 million expansion of the Art Gallery of NSW, is the largest cultural development to open in Sydney in half a century. It is also one of the most significant projects we have worked on to date. 
The project involved the construction of a new building designed by SANAA with Architectus as executive architect. Built by Richard Crookes Constructions, the project was delivered by Infrastructure NSW on behalf of the government and Art Gallery of NSW. 
The project also consisted of the revitalisation of the original gallery building, and a new public art garden, designed to be sympathetic to its surroundings, set amongst beautiful parklands, overlooking Sydney Harbour and the city on Gadigal country. 
With a strong focus on sustainability, the Art Gallery is the first public art museum to achieve a 6-star Green Star design rating, awarded to the new SANAA-designed building.
Our work on the Sydney Modern Project was delivered for our client and multiple international stakeholders by a committed site and management team. There was a tight time frame for delivery of the landscape works, with our team putting in tremendous effort to complete this extraordinary project and meet the critical deadline, while ensuring a high-quality finish in every aspect. 
We successfully delivered our portion of the project across multiple fronts safely and to a high quality, providing cost-saving suggestions throughout to meet budget expectations.
For more on the Sydney Modern Project and the Art Gallery of NSW, you can click here.
To read more about CCF NSW, you can click here.