This International Women's Day, we celebrated the incredible women who work for Landscape Solutions, and how far as a team and company we have come in empowering them to succeed in our industry. While we realise that one day alone won't create change, we believe International Women's Day is a great time for honest discussion. 
We proudly sponsored the The Landscape Association's Women in Landscaping Brunch, with our very own Maintenance Account Manager Chloe speaking on the panel. Chloe shared her own experiences in the industry, having spent time working on site as well as in a management position, and thoughts on how we can forge change.
With many women leaving site-based work after having a family, Chloe shared examples of how she has adapted work rosters for pregnant field team members, including changing duties for women during the final months of pregnancy, and retraining into other areas of the business.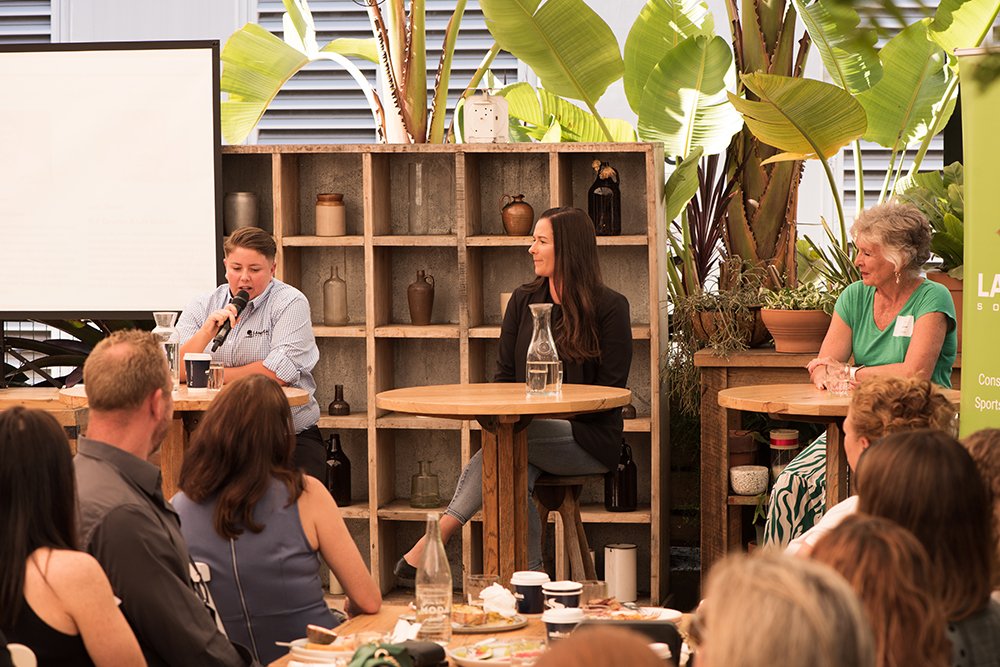 Chloe also detailed how Landscape Solutions is working on policies to help women return to work after parental leave. "Thirty per cent of women who have kids don't go back to work," she says. "And only 20 per cent of women who do return to work return to the job that they had before they went on parental leave."
"We've got a pilot program with a mother who has moved to a new team closer to her house so she can pick the kids up. If this runs well, we want to broaden it so that we can have flexible start and finish times. So that a mother, father, grandparent, whoever it may be, has flexibility."
Also on the panel was Husqvarna's Vienna Spence and TLA Director Judy Bates. The panellists shared their thoughts on the theme of #EmbraceEquity in front of almost 100 members, with the panel detailing their own experiences, discussing how to encourage more females to choose landscaping as a career and how we can retain the women already working in the industry. It was great to hear their perspectives, and gain a greater understanding of experiences across the full industry spectrum. 
We're excited about the initiatives we have underway to address the challenges females face and truly embrace equity for all.