Landscape Solutions (QLD) was lucky enough to win the Champion of Champions Awards as Landscaper of the Year in the $500k to $1M category for Riverside Green, Southbank. 
Riverside Green, an award winning landscape
The Husqvarna Champion of Champions awards are a state vs state battle, the battle champions dubbed the Landscaper of the Year for their category. Eligible contestants are those that have won landscaping awards in 2021, all state winners automatically qualified. The judges are industry and association professionals from across the nation.
Our Landscape Solutions QLD team was honoured to be named the winners of the $50k-$1M Champion of Champions Landscaper of the Year for their work at Riverside Green, in Queensland's Southbank. 
The judges viewed Riverside Green as a "beautifully constructed and detailed project.", along with the space being "vibrant and interesting".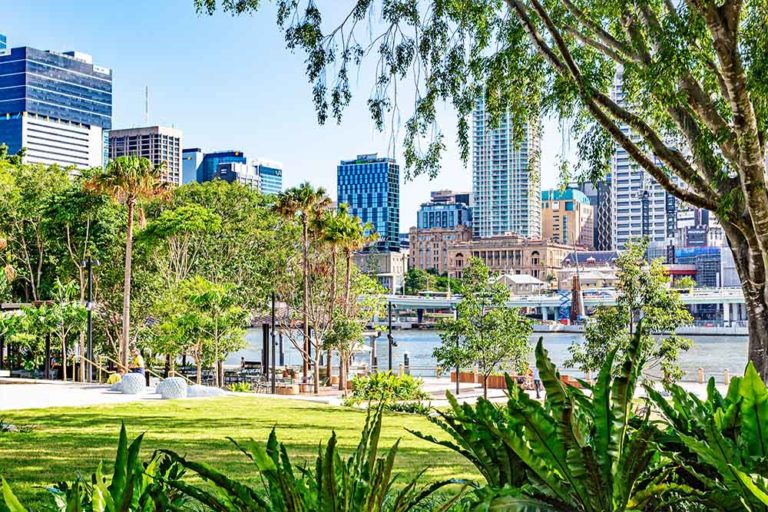 Construction & design team collaborate for success
Riverside Green was built by Wollam Constructions, and designed by Hassell, creating an idyllic space for the community, alongside the Brisbane River. It is the perfect location to stop and enjoy the sunshine and water views, perhaps even a barbeque with family and friends. 
Riverside Green features a remarkable 10,000 new plants, alongside 55 mature trees that now call the area home. The rainforest type plants extend existing ecosystems and help to attract wildlife to the area. Champion of Champions Judges' recognised the water features and sculptures, as a great addition to the space, laying into the slope and cascading towards the river.  
The Landscape Solutions (QLD) team had to maintain traffic and pedestrian management in the highly populated area during the construction process, particularly in the transportation of a large number of mature palm trees.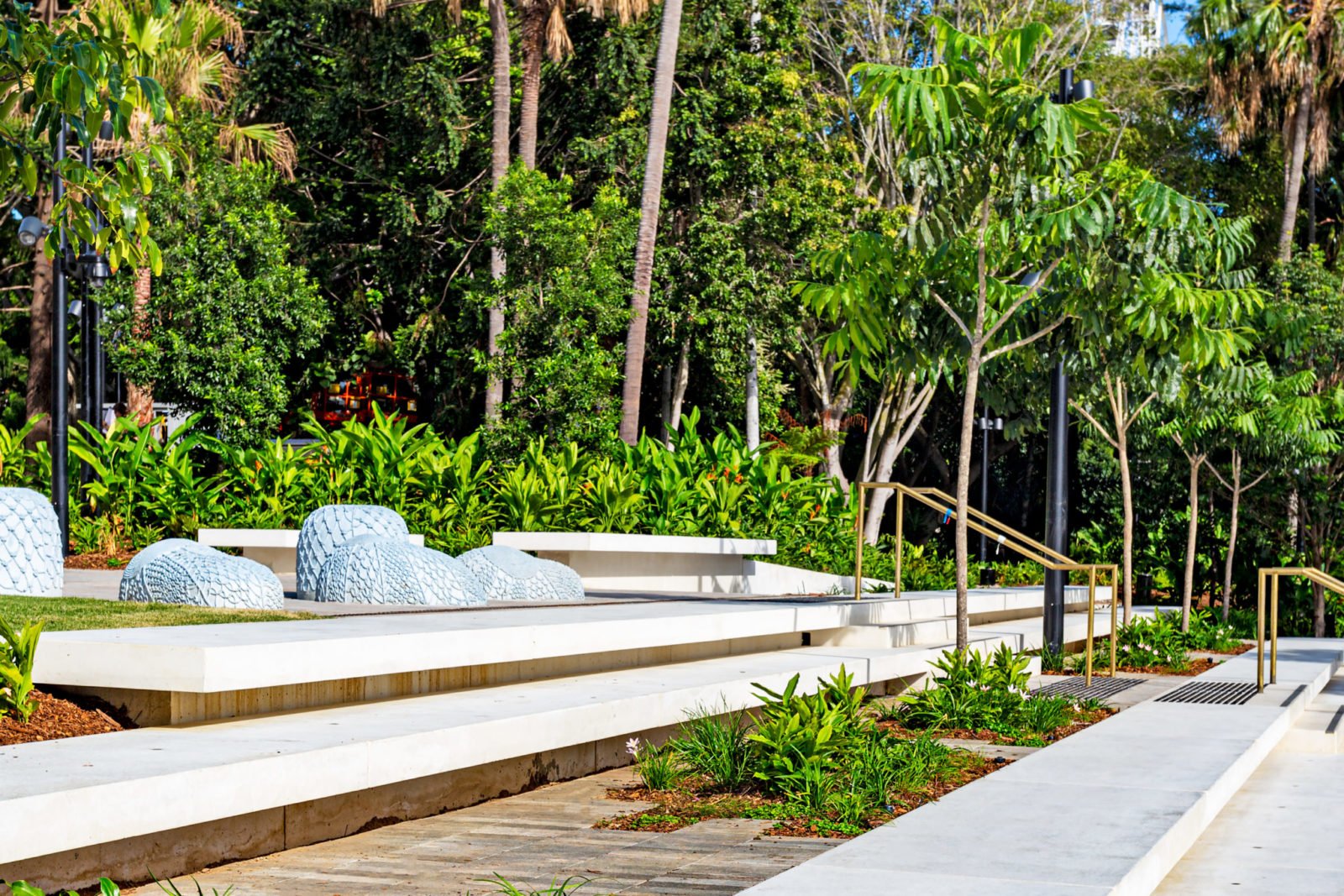 A thriving precinct with a bright future 
Riverside Green isn't only extremely busy during the day. It thrives at night with nearby restaurants and locations attracting people to the area. Lighting has been installed to ensure visitors can move about safely and comfortably.  It also accentuates the brilliant architectural design of Riverside Green.